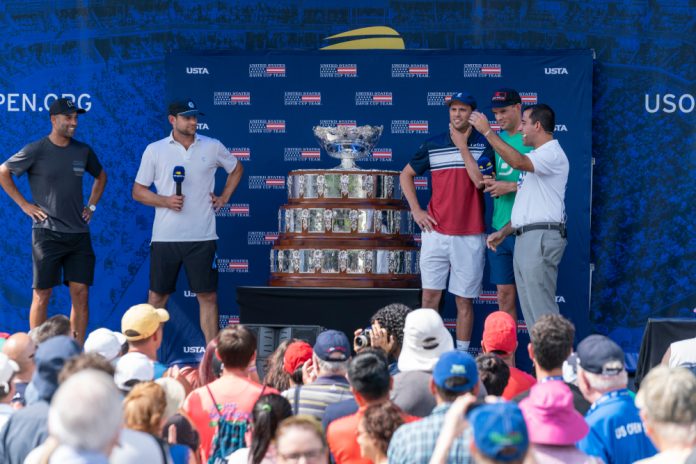 BBC Sport and BT Sport have announced that they are going to be offering broadcast coverage of the Billie Jean King Cup 2022 Finals by Gainbridge to UK fans.
The 'comprehensive' content aims to ensure that the tennis tournament is given widespread national exposure when it takes place at Glasgow's Emirates Arena from 8 – 13 November this year.
Richard Daish, LTA Marketing and Commercial Director, commented: "We are delighted that BBC Sport and BT Sport will broadcast the Billie Jean King Cup Finals. To have the world's best players coming to Britain for such a prestigious tournament offers a wonderful platform to promote our sport and maximise visibility.
"Hopefully the images that will be going into homes across the UK will inspire some girls and boys to pick up a racket for the first time."
All of Great Britain's matches will be broadcast on the BBC Sport website and iPlayer, with BT Sport agreeing co-exclusive rights, televising every single tie starting Tuesday, ending on Sunday. Tuesday's opening GB tie vs. Kazakhstan will also be available on the BBC's Red Button.
"We are delighted to bring extensive coverage of the Billie Jean King Cup to the widest possible UK audience," added Richard Armstrong, Commercial Director at BBC Sport.
"In what has been an incredible year for women's sport already, we look forward to showing all of Great Britain's matches and the finals live from Glasgow."
The pair are giving customers two weeks of tennis in November, starting with the Billie Jean King Cup bringing the likes of Coco Gauff to their screens, followed by the UK Pro League Finals later in the month.
The BBC has a long history in tennis, and last year extended the longest sports broadcasting partnership of all time with the All England Lawn Tennis Club (AELTC). This now sees the channel continue to screen Wimbledon until 2027.