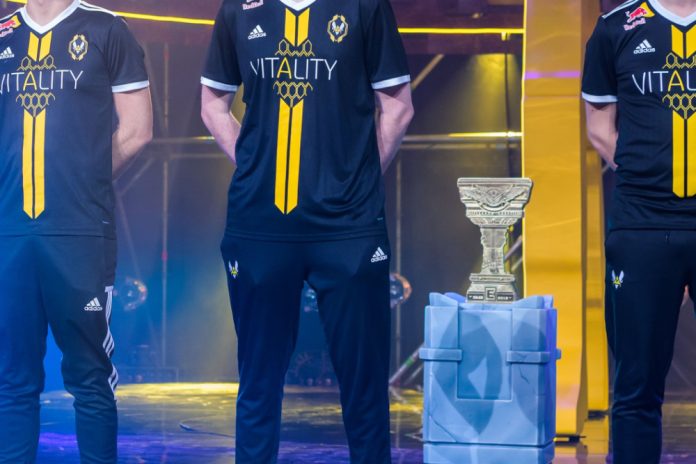 Team Vitality has partnered with sportswear brand hummel for the next three years, replacing Adidas as its kit supplier.
The pair are launching a 'Let's play together!' campaign, which aims to 'reflect the values and positioning of the two brands' surrounding team spirit and performance.
Nicolas Maurer, CEO and Co-Founder of Team Vitality, said: "We are delighted to welcome hummel as Team Vitality's new equipment supplier for the next three years. It is a privilege to be able to write the story of our tenth year together and around strong esports values.
"We will do our best to make 2023 an exceptional year for our players and to make this collaboration shine in the best international competitions."
Adidas had collaborated with Team Vitality since 2017, launching products such as limited edition trainers as well as official kits. Notably, both brands have a logo that features a bee.
The new kit has already made its debut this week, as the French Esports team officially joins the brand's sports partnership portfolio which includes the Danish national football team, Everton FC, Southampton, Real Betis and AS Saint-Etienne.
"The esport industry is experiencing tremendous growth, not only in terms of active players and fan communities, but also the associated merchandise market," added Allan Vad Nielsen, hummel CEO. 
"That's also why we are extremely proud to join forces with Team Vitality, who is among the best in the world and enjoys a massive fan base both domestically and globally. We're truly impressed by their professionalism and performance, and we look forward to developing our partnership to the benefit of our respective communities."