With plenty of appointments in the industry this week, AC Milan brings in a 'most accomplished exec' to the Board, Florida Panthers adds to the team's rapid growth with three new hirings, Greg Norman gets an elevated role at LIV Golf and the Saudi Pro League gains a new CEO.
Randy Levine – Joins AC Milan's Board of Directors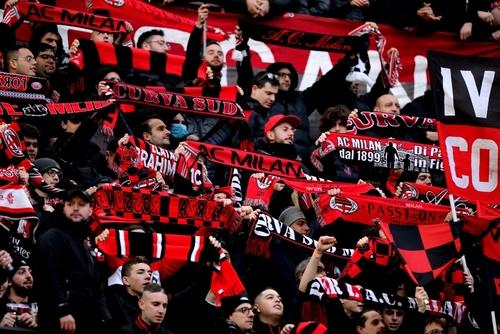 Levine, who has been President of the New York Yankees for over 20 years, joins the Serie A club after being described as 'one of the most accomplished executives in the sports and entertainment industries'.
AC Milan's Chairman, Paolo Scaroni, said: "His experience and expertise will integrate with ours, contributing to the growth path of the club and creating opportunities to expand its global appeal.
"The appointment of Randy will help us develop new synergies at a global level, in line with RedBird's strategic vision, opening new horizons for the club and its fans."
He has contributed to the ongoing success of the MLB franchise in terms of on-field performance, commercial partnerships and global opportunities to grow and reinforce the Yankees brand.
"For over two decades, I have been fortunate to have a unique and successful partnership with the New York Yankees and the Steinbrenner Family, including most recently the Yankees' investment alongside RedBird in AC Milan," added RedBird Capital Partners Founder and Managing Partner, Gerry Cardinale.
"I am thrilled to welcome Randy Levine to the Board of AC Milan and look forward to building a global collaboration between the Yankees and AC Milan."
Lauren Cochran, James Suh and Mark Zartha – Join Florida Panthers Exec team
Florida Panthers President and CEO Matt Caldwell announced three new additions, which sees Lauren Cochran become Chief Marketing Officer, James Suh as Chief Financial Officer and Mark Zarthar named Chief Strategy Officer.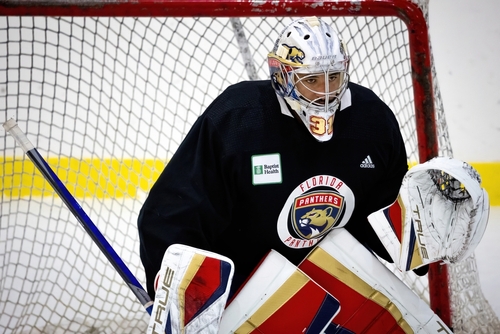 "Given the organisation's rapid growth over the last few years, as well as the expansion of our properties in the near future, we are thrilled to welcome these three highly-experienced executives to our leadership team," commented Caldwell.
"Lauren, James and Mark each bring a fresh new perspective, superb talent, deep knowledge and passion-backed by a proven track record of success-that will undoubtedly work to enhance the Panthers at every level and springboard our franchise forward."
Cochran joins the NHL side after nine successful years with the NBA's Miami Heat, where she most recently served as Chief of Digital Marketing.
Whereas, Toronto native James Suh joins the Panthers following an 11-year tenure with Maple Leaf Sports and Entertainment (MLSE).
Finally, Mark Zarthar joins the team having most recently held the role of Senior Vice President of Marketing for the NHL's Philadelphia Flyers.
Greg Norman – Takes elevated role on Executive team at LIV Golf
Norman's role as CEO and commissioner of the LIV Golf League is being strengthened, Sports Illustrated reports, even though there had been suggestions circulating that he should be removed from his position.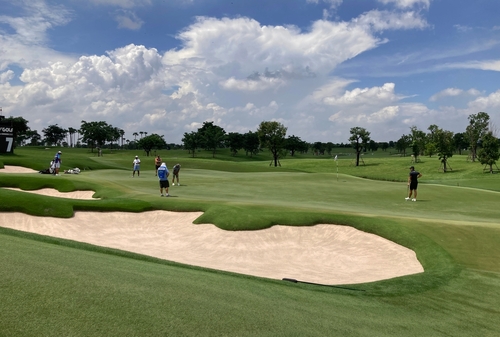 Furthermore, Managing Director of LIV Golf Majed Al-Sorour will leave his role but continue as one of seven members of the LIV Golf board of Directors.
"Majed Al-Sorour has been and will continue to be an invaluable part of LIV Golf, as he continues in his Board of Directors capacity. Majed's role was pivotal in supporting the launch of LIV Golf," the league said in a statement.
"As the business transitions into its first full season with a new broadcast partnership in place, the time is right for the Managing Director role to transition and for Majed to focus efforts and attention on other interests. We are grateful for Majed's hard work, contributions and getting LIV to this new stage."
Garry Cook – Joins The Saudi Pro League as Executive President and CEO
The Saudi Pro League's General Assembly revealed the appointment of Cook – a global sports Executive – as Executive President and CEO.
Vice-Chairman Saad Allazeez said: "Garry brings a rich experience of working in global sports business and specifically football.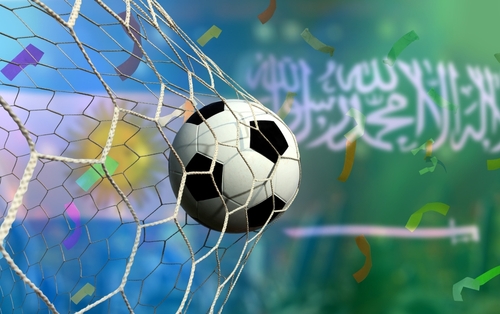 "We were impressed with his ambitious plans for the league, to connect with a global fanbase and to drive commercial opportunities to put the league and the clubs in a financially stable position."
Following the arrival of Ronaldo, the group stated that it is excited to grow the audience of Saudi football.
Cook added: "I was immediately impressed by the passion and ambition of the Saudi Pro League's board and leadership.
"The Ministry of Sport is committed to delivering a wider role for sport as part of the Kingdom's Vision 2030 and football, as the most popular game, is central to that mission.
"We have been challenged to deliver a program of transformation for football on the world stage. I have been warmly welcomed in Riyadh and look forward to immediately starting work to realise our ambition to make Saudi football a powerhouse of the global game."