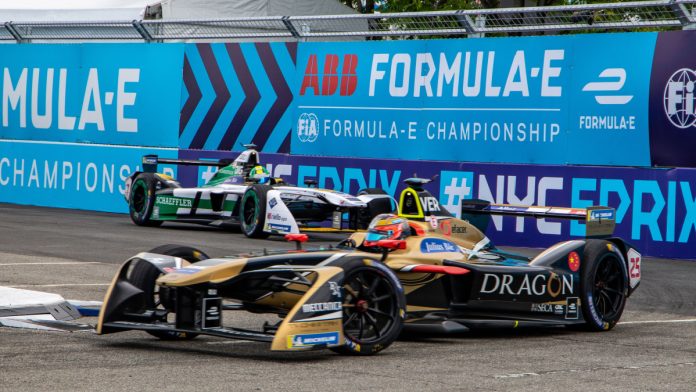 Global commtech company Tata Communications has signed a multi-year deal with Formula E, becoming the official broadcast distribution provider to the ABB FIA Formula E World Championship.
As part of Formula E's race production and broadcast programme, Tata Communications will provide high-definition and high-speed content to the competition's global audience.
The commtech firm's media platform will utilise a total of 26 locations across North America, Europe and Asia to deliver more than 160 pieces of live video and audio Formula E race content across the world.
A.S Lakshminarayanan, MD and CEO of Tata Communications, said: "There are 85 cameras capturing the event for over 400 million people watching all over the world. To be able to facilitate that truly speaks about the power of the internet that we have been able to leverage, with our dedicated media cloud and edge computing capabilities.
"And apart from our long-standing partnership with FIA, we extend the services to multiple major sporting leagues across the world."
Distribution of the broadcasted content will be overlooked by specialised Tata Communications staff who will also deliver round-the-clock, end-to-end services during all 16 races this season.
Most recently, the partnership managed to bring Formula E's Greenko Hyderabad E-Prix Round 4 race into viewers' homes in India, showcasing 22 drivers from 11 teams including Mahindra Racing, Jaguar TCS Racing, Maserati MSG Racing and NEOM McLaren Formula E Team.
Jamie Reigle, CEO of Formula E, added: "Formula E is an intense tour given its on-the-go nature. Tata Communications' support over the years has enabled state-of-the-art remote production possible, with real-time TV signal transmissions from the race venues to our broadcast centre in London and finally to the audience's screens.
"Thus, bringing down multiple logistical challenges, driving cost efficiencies, travel flexibility for our employees, especially women, and reducing emissions."