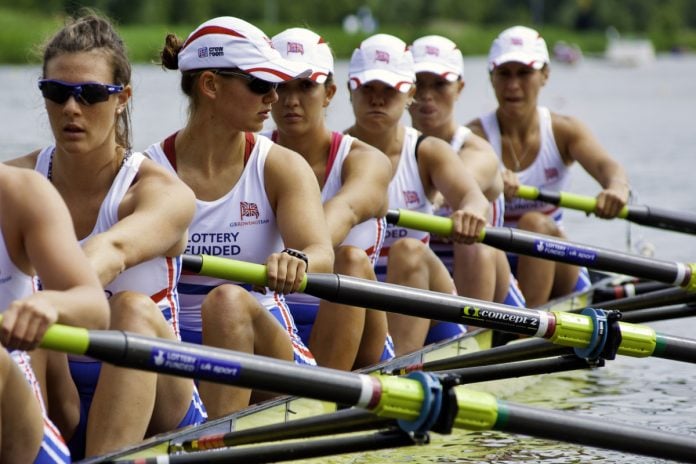 British Rowing has joined forces with outdoor change robe brand dryrobe in a year-long deal.
As part of the partnership, dryrobe will supply custom dryrobe Advance changing robes to senior Olympic and Paralympic athletes and to the new GB Beach Sprint team. Members of British Rowing will also benefit from an exclusive member discount on dryrobe products.
Now serving as the brand of choice for GB Rowing team athletes, British Rowing will support the deal by naturally sharing images and reels on the GB Rowing Team Instagram feed. Content will showcase rowers wearing dryrobe change robes, which aims to help them stay warm and fresh before and after rowing sessions.
Louise Kingsley, Director of Performance at British Rowing said: "dryrobe and British Rowing makes so much sense.
"Helping our athletes get warm and dry from being out on the water as quickly as possible is vital for their recovery. The content we create, across our channels to support the partnership, will feel natural and organic as a result."
dryrobe states they are committed as a brand to support British Rowing and their team's Olympic and Paralympic aspirations.
The dryrobe Advance has been designed to provide warmth quickly and improve recovery after getting out of cold water. The fast-drying lining enables athletes to train throughout the day without their recovery being compromised by a cold, damp change robe.
"Our mission at dryrobe is to help inspire, enable and improve the experience of an active outdoor lifestyle, for everyone," added Gideon Bright, dryrobe Founder and CEO.
"British Rowing embraces this ethos wholeheartedly, which is why we're proud to be supporting the incredible work they do, ensuring that British rowing continues to thrive from the grassroots right up to winning medals at the Olympic and Paralympic Games."