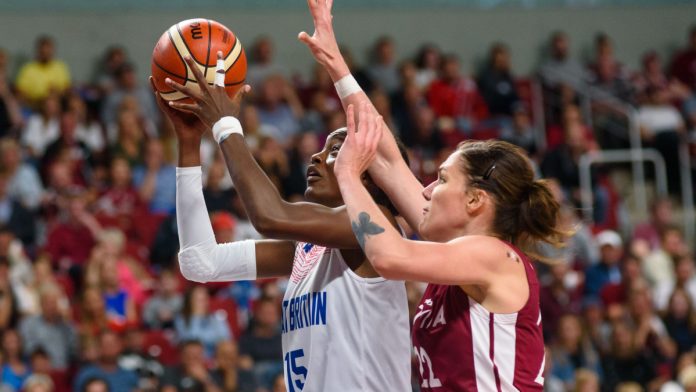 The Women's National Basketball Association (WNBA) has inked a multi-year partnership with American broadcasting firm 'The E.W. Scripps Company'.
As part of the agreement, both parties have confirmed that WNBA games from the regular season will be televised Friday evenings on the E.W. Scripps-owned ION – a US national entertainment network capable of broadcasting on both traditional and pay-to-watch channels.
While more details around the deal will be released as we move forward, it is known that ION's evening game segments will be called "WNBA Friday Night Spotlight on ION" and will run from 26 May to 8 September, showing either national games or games that have been made regionally available every Friday night.
Cathy Engelbert, WNBA Commissioner, said: "The WNBA is thrilled to partner with Scripps to expand the league's media horizon and reach basketball fans in greater numbers.
"Access to watch WNBA games is in high demand, and Scripps' dedicated Friday night lineup of WNBA games on ION will become much desired appointment viewing for WNBA fans."
ION's 'Friday Night WNBA Spotlight' is the first sports product in the network's portfolio, set to receive a strong promotional boost to launch the Friday primetime programming further into the limelight.
Adam Symson, Scripps President and CEO, commented: "The WNBA Friday Night Spotlight on ION brings women's professional basketball the broadest possible reach with the consistency that fans, players, teams and the league deserve.
"Scripps is fully committed to serving and growing the number of American women's basketball fans who value the athleticism, professionalism and excitement the WNBA brings into their living rooms."
President of Scripps Sports Brian Lawlor elaborated on the WNBA partnership by saying that it is a must to invite "these amazing athletes and their gripping gameplay" into every American TV household.
He added: "Scripps Sports was established to help leagues and teams extend their reach and connect with audiences through new distribution channels.
"We are pleased the WNBA sees the ION network as an opportunity to showcase its games with a weekly nationwide franchise designed to increase visibility and fandom for this sport.
"Women's sports merits a national broadcast network that ensures every American TV household can watch these amazing athletes and their gripping game play."