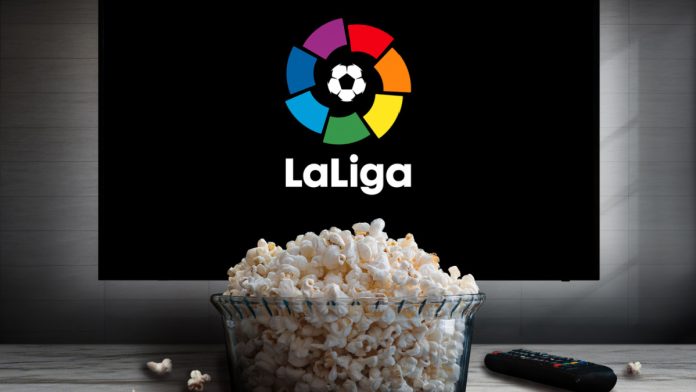 Spanish top-tier football league LaLiga has signed a new contract with Digital Virgo to launch the competition's latest fan engagement platform – LaLiga Xtra.
According to Spanish football bosses, the new mobile app will provide a "360° experience" to go along with all LaLiga matches, including various quizzes and a fantasy football offering. 
The collaboration with Digital Virgo will be made available across 18 countries via licencees in South America, Europe, and MENA, including France, Belgium, Portugal, Argentina, and Morocco.
Vincent Taradel, CMO at Digital Virgo Group, said: "We are excited to enrich our value proposition for football fans with this new exclusive LaLiga Xtra service. This partnership is in line with our strategy in the field of sport, by offering 'second screen' services with rich and exclusive content, as well as gamification features to boost user engagement."
On the partnership, Javier Gil, Sponsorship Project Coordinator at LaLiga, added: "LaLiga is excited to announce this agreement with Digital Virgo to deliver the best of Spanish football to several regions in the world.
"While providing our fans with a distinctive digital experience, we fulfil our commitment to give them access to top-notch Spanish football and first-rate entertainment.
"This arrangement will help us promote the value and importance of Spanish football to a global audience in addition to providing our supporters with access to a range of services that will make experiencing LaLiga a more enjoyable and accessible experience."