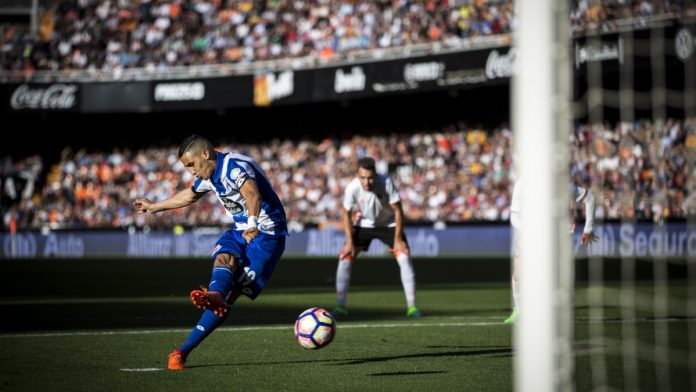 Spanish LaLiga has signed a new agreement with fan interactive experiences provider Play Anywhere Holdings to develop 'captivating' live games streams, video on demand (VOD), and clip highlights.
Under the contract, Play Anywhere also becomes media rights holder through Interactive Rights so that they can distribute interactive LaLiga content and unlock new revenue streams through Play Anywhere's `Clearinghouse and Interactive Panel'.
According to both entities, this fresh capital will reach all stakeholders in the content distribution value chain through sponsorships, advertising, and e-commerce opportunities, as well as gaming advertising and affiliate fees where permitted, with added transparency to the commercial participants through real-time dashboards.
LaLiga stated the deal will primarily focus on implementing interactivity across all of its direct-to-consumer offering and its network of rightsholders. By using Play Anywhere's clearinghouse and interactive panel, those rightsholders can now deploy real-time on-screen interactive experiences across 50 countries with more than 2.5bn views per year.
Óscar Mayo, Executive Director of LaLiga, commented: "We are very excited to partner with Play Anywhere. We are impressed with their sophisticated field-tested and cutting-edge clearinghouse platform and creative approach to identifying new revenue streams, and to compensating every participating stakeholder in the sports broadcast and streaming ecosystem."
Play Anywhere uses AI to provide fans with engaging viewing experiences that offer real-time interactivity, including 'personalised gaming and e-commerce opportunities'. With the five-year licence agreement in place, eligible sponsors are also able to associate their brand with a "magic moment" relating to an athlete or a team in action.
Pete Scott, Chief Strategy Officer of Play Anywhere, added: "We are honoured to partner with one of the premier sports leagues in the world. We are excited to explore new ways to engage and provide interactive experiences to sports fans, while utilising our patented technology to generate new revenue for every participant in the broadcast and streaming value chain.
"Our goal is to enhance the sports lover's excitement with every 'magic moment' and create a long lasting relationship between the fan and the league."