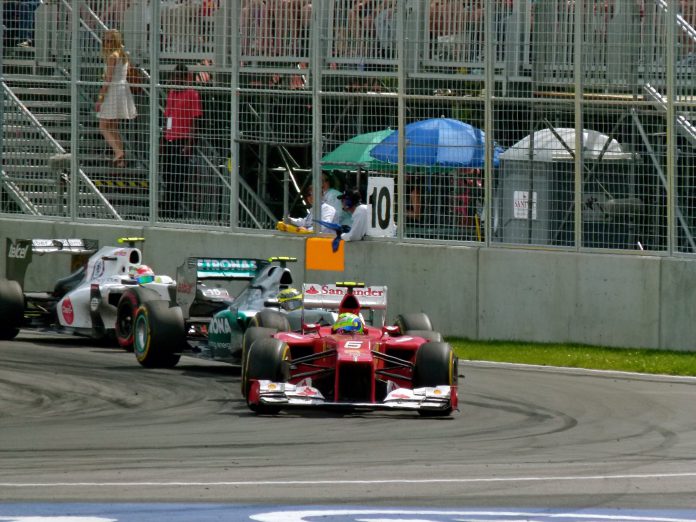 Motorsport community RaceFans.net has reported that a two year sponsorship deal between Formula 1 team 'Racing Point' and online betting operator Sportpesa has been agreed for the upcoming season.
The report outlines that the Kenyan based sports betting firm is set to pay between $10-12 million per season to sponsor the newly formed F1 team, which is set to change its colours for its second season to accommodate the sponsorship.
Former Global Brand Director at Formula One team Ferrari, Jaap Kalma described the potential deal as a "milestone" one for the sport.
Kalma told InsiderSport: "After Liberty Media's landmark decision to end the ban on betting sponsorship last September, striking a deal with ISG to monetize data rights and visibility towards betting brands, the teams will now be following, and the Sportpesa-Racing Point partnership is therefore a milestone.
"It's a sport with enormous potential for betting brands, thanks to its worldwide audience and its prestige. Consequently it presents quite attractive sponsorship opportunities, for brands that have the expertise to select the right partner and negotiate the right fee and rights. The inflow of sponsorship income will certainly have a major impact on the F1's teams viability, which is structurally problematic for all but a few top teams."
Speaking at last September's Betting on Sports Conference, F1's MD of Commercial Operations Sean Bratches outlined that "It's long overdue" that F1 was involved in the betting industry, emphasising that "This is an opportunity to reinvest in the sport and make it better, and also to serve fans in new and interesting ways".
Affirming a commitment to responsible sponsorship, last year F1 unveiled the commercial launch of Interregional Sports Group (ISG), a special unit tasked with developing F1 betting propositions and sponsorship rights.

ISG has appointed leading sports data and insights firm Sportradar as its lead partner for developing F1 in-play wagering propositions, and distributing F1 data to bookmakers.

As yet, neither Racing Point management or Sportpesa leadership have confirmed the principal sponsorship.