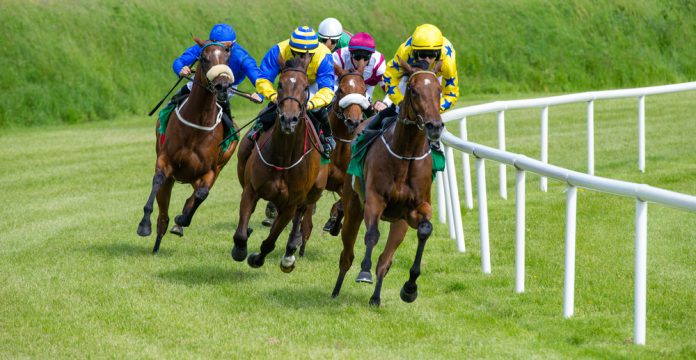 The High Court case over a data rights dispute between Sports Information Services (SIS) and Arena Racing Company's (ARC) Raceday Data, has come to a conclusion with SIS being found guilty of breaching the confidentiality of Arena Racing Company's Raceday Data.
The case between the two did however see SIS avoid the more serious charge of conspiracy by unlawful means or copyright infringement of database rights, SIS has also revealed it could still appeal the initial decision.
The complex case dates back to the initial agreement of The Racing Partnership (TRP) in January 2017, which was formed after a drawn out tussle over whether some of the key betting  operators would accept the new service.
TRP was set up to exclusively license media rights from ARC meetings and other independent racecourses, direct to retail bookmakers and other betting operators. Customers including William Hill, Paddy Power and the majority of independent operators contracted directly with TRP to receive a media rights package comprising live data and audio-visual coverage for fixtures from six racecourses (Doncaster, Lingfield Park, Southwell, Royal Windsor, Wolverhampton and Worcester) from the start of 2017.
However, the retail estates of Ladbrokes, Coral and Betfred maintained reluctance to sign up, eventually getting on board later that summer when TRP's rights portfolio increased to cover 22 racetracks.
In the interim period the bookmakers opted to compile enough data from other sources to create an unofficial service from the Tote's presence on-course and other sources to be supplied by SIS, without any of them paying TRP. TRP took immediate legal action and commenced High Court proceedings against them in January 2017.
The Hon Mr Justice Zacaroli dismissed the conspiracy and database infringements, but said that SIS had breached the confidentiality of ARC's Raceday Data. He argued that a reasonable person in the position of SIS would have appreciated that the Tote acquired the information in circumstances imposing obligations of confidence, which would be breached by use of that information otherwise than by the Tote for the limited purpose of pool betting.
Issuing a statement, SIS detailed: "We are naturally happy that the judge has found in our favour on two of the three claims and rejected any suggestion of conspiracy by unlawful means, and the allegation of infringement of copyright and database rights made against SIS. We have taken note of his judgement that a technical breach of confidence occurred in regard to our use of Raceday Data emanating from TRP courses, whilst acknowledging that SIS did take precautions, and acted upon a warranty provided by the Tote, which had supplied the data in question."
The company added: "We will be reviewing this judgement and any possible appeal with our advisers."
ARC CEO Martin Cruddace responded to the judgment: "We would like to thank the Hon. Mr Justice Zacaroli for the diligence and work with which he has clearly approached his judgment in a complex case. We are pleased that the High Court has unequivocally recognised the validity and enforceability of our exclusive rights in the Raceday Data created and collected on racecourses and therefore owned by them. We welcome the fact that the judgment gives a ruling on the rights in and protection of Raceday Data which is important to all of British Horse Racing.
"It is clear and, in our view, beyond any reasonable dispute that Ladbrokes, Coral and Betfred were only able to not enter into media rights agreements with TRP, on proper commercial terms (between Jan 1st and late July 2017), because of their access to Raceday data unlawfully supplied by SIS, and it follows that SIS is responsible for the very significant damages to which TRP is entitled.
"We will now expeditiously commence the proceedings to determine the quantum of damages and will continue to monitor any infringements of our rights and take appropriate action wherever such infringements are found."