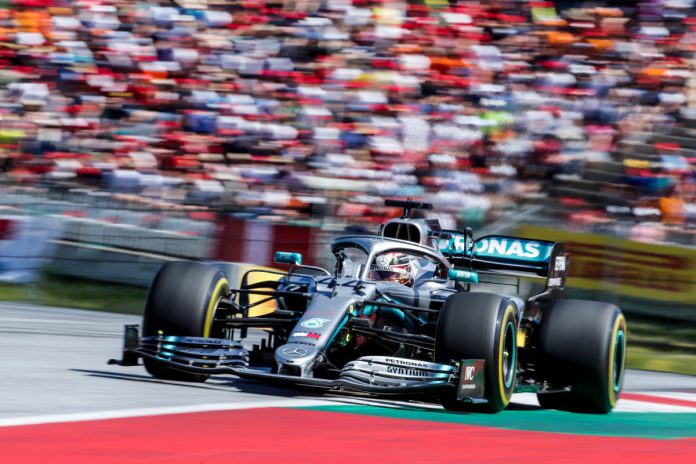 Formula 1 has released the first draft calendar for its record breaking 70th anniversary F1 World Championship season.
The 2020 calendar, which features 22 Grand Prix's, will be submitted for approval on 4 October during the Fédération Internationale de l'Automobile (FIA) World Motor Sport Council meeting. 
The news follows on from yesterday's confirmation that the Spanish Grand Prix will remain at the Circuit de Barcelona-Catalunya for the upcoming season. 
Speaking at the time, Formula One chairman and chief executive Chase Carey stated: "We are pleased to confirm that the Spanish Grand Prix will be on the calendar of the 2020 FIA Formula One World Championship.
"The decision to continue to stage a round of the pinnacle of motor sport in Spain, a country with a great motor racing tradition, dating back to the start of the last century, is part of our strategy of maintaining Formula One's European roots, while also currently expanding the championship into new territories.
"The promoter's willingness to be part of Formula One going into 2020 is proof of the sport's ability to act as a catalyst for regions to hold world class events and also to have a positive impact on the area's economy."
As well as the inclusion of the Circuit de Barcelona-Catalunya, F1 has also confirmed two new additions to the racing calendar – Hanoi, Vietnam and Zandvoort, Netherlands. 
Vietnam will now become the 34th country to host an FIA Formula 1 World Championship round, with the Zandvoort circuit returning as the venue for the Dutch Grand Prix after a 35 year hiatus. 
The F1 season, which will also see seven back-to-back race weekends, gets underway with the Australian Grand Prix on 15 March and ends with the Abu Dhabi Grand Prix on 29 November.