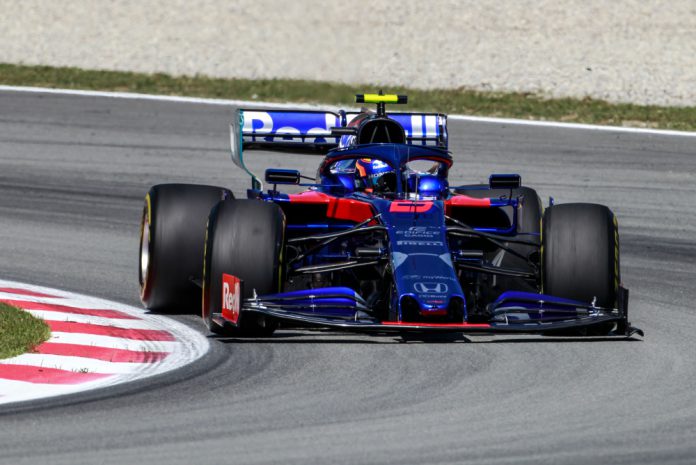 Formula One's (F1) Toro Rosso racing team has reportedly received approval to change its name to Scuderia Alpha Tauri for next season's F1 campaign.
The news, which was reported by Motorsport.com, states that approval for the name change was given following a vote which was taken by the F1 commission after the Russian Grand Prix. 
This reported change from Toro Rosso to Scuderia Alpha Tauri follows on from a rebrand request made by the F1 team earlier in the month.
Although team name changes are not a rarity in F1, this specific case involving Toro Rosso is far from common as the ownership of the company has remained the same. This is due to the fact that Alpha Tauri, the reported new name for the team, is Red Bull's emerging fashion brand. 
Toro Rosso, who operate as the junior team to Red Bull Racing, has been on the grid since 2006 following the takeover and rebrand of Minardi by the sports drink giant. 
At the time of the rebrand request, Red Bull's motorsport consultant Helmut Marko confidently stated: "Now the application goes through the different teams. I expect no difficulties."
Following today's report it would appear that Red Bull's consultant was indeed correct, however, as of yet there has been no official statement from either the team or the International Automobile Federation (FIA).
Toro Rosso's cars are currently piloted by Pierre Gasly and Daniil Kvyat. With this being said, the team is yet to confirm its driver line-up for the 2020 season therefore it still remains unclear as to who will be in the cockpits for Scuderia Alpha Tauri's debut F1 season. 
The news regarding Red Bull's junior team follows on from a principle deal being struck between F1 and the owners of the Miami Dolphins' Hard Rock Stadium in which a joint statement was issued by Sean Bratches, F1's commercial managing director, and Tom Garfinkel, the vice-chairman of the Miami Dolphins.
The statement read: "We are thrilled to announce that Formula One and Hard Rock Stadium have reached an agreement in principle to host the first-ever Formula One Miami Grand Prix at Hard Rock Stadium.
"With an estimated annual impact of more than $400m and 35,000 room nights, the Formula One Miami Grand Prix will be an economic juggernaut for South Florida each and every year.
"We are deeply grateful to our fans, elected officials and the local tourism industry for their patience and support throughout this process. We look forward to bringing the greatest racing spectacle on the planet for the first time to one of the world's most iconic and glamorous regions."