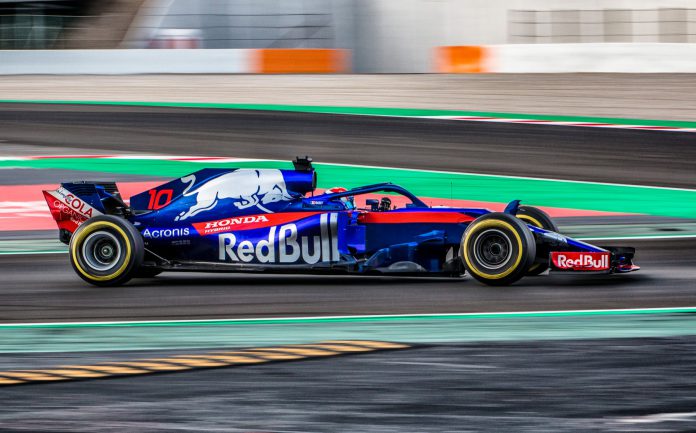 Formula One (F1) team Toro Rosso is in the process of seeking approval to change its name to AlphaTauri for the upcoming 2020 F1 season. 
Toro Rosso, who operate as the junior team to Red Bull Racing, has been part of F1 since 2006 when Minardi were bought and re-branded. The move to re-brand the team yet again would see Toro Rosso remain in the Red Bull family, as AlphaTauri is a fashion brand which is owned by the sports drink company.
The name change will require approval from the International Automobile Federation's (FIA) Formula One commission, Liberty Media and the World Motor Sport Council.
As is reported by Speedweek.com, Red Bull's motorsport consultant Helmut Marko confirmed that both the FIA and Liberty media had approved the move and that the application has now moved onto the next stage: "Now the application goes through the different teams. I expect no difficulties."
The World Motor Sport Council holds its third meeting of the year on 4 October but its Formula One commission could vote regarding the name change before then by email.
F1 is no stranger to team name changes: Racing Point are the direct successors to Force India and previously operated under the names of Spyker, Midland and Jordan, while current Constructor Champions Mercedes were previously named Brawn, Honda, BAR and Tyrrell.
Toro Rosso has been used a breeding ground by the Red Bull Racing team to give junior drivers F1 experience. Four-time world champion Sebastian Vettel and current Red Bull drivers Max Verstappen and Alexander Albon have previously raced for the team.
The Red Bull brand is a big name in the sports industry, with the Red Bull Racing team being joined by multiple football teams which include RB Salzburg and RB Leipzig in the company's sporting portfolio. 
The move to rebrand the teams junior outfit will continue Red Bull's development of drivers in F1 whilst also providing the company's fashion brand global advertising.