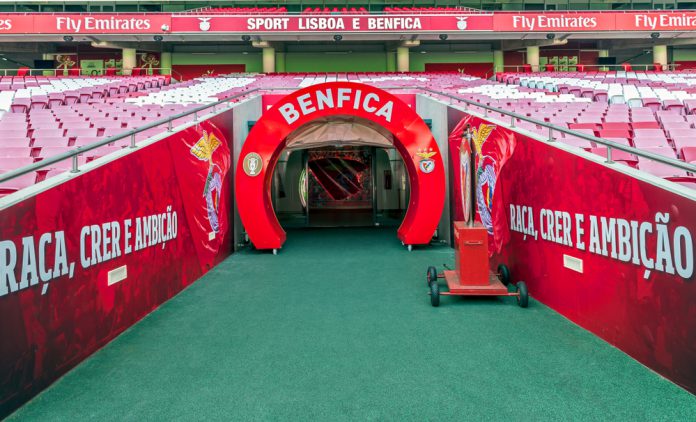 Eyeing deeper digital engagement, S.L. Benfica has become the first Portugese football club to launch its own OTT subscription platform, Benfica Play. 
The streaming service, which has required the Liga NOS champions to hire a dedicated digital team to follow the first team and produce exclusive content throughout the year, provides fans with exclusive behind the scenes access to current and former Benfica stars. 
Benfica Play, which was constructed by Insys Video Technologies, was launched at the club's Stadium of Light in Lisbon earlier this week, with club chief executive Domingos Soares de Oliveira in attendance. 
He stated on the launch: "Benfica Play is a digital platform that will give our fans exclusive access to content they have never seen before and will take them closer to the action than they have ever been in the past."
As a result of the launch, the streaming service now becomes the latest channel owned by the club, adding to its 2008 launched satellite platform, Benfica TV. 
The platform, which is available through app form on iOS and Android as well as on Benfica's club website, will be available to both club members as well as general members of the public at a cost of €1.99 and €2.99 respectively. 
Oliveira added: "We have hundreds of thousands of fans outside of Portugal and this will be a key platform to engage with them and offer them an opportunity to feel closer to their idols.
"We have established a business plan for this project, which is an investment done by Benfica on its own, and the target is to reach several hundreds of thousands of subscribers, which is similar to what we have been able to achieve with our TV channel."
As well as Benfica Play and Benfica TV, the club has also confirmed plans that will see it launch its own club digital radio station later in 2020. 
Insider Insight: The move continues the growing role of OTT platforms within European football and builds on the Portuguese Football Federation's Canal 11 TV channel which will broadcast over 600 games per season across Portugal.