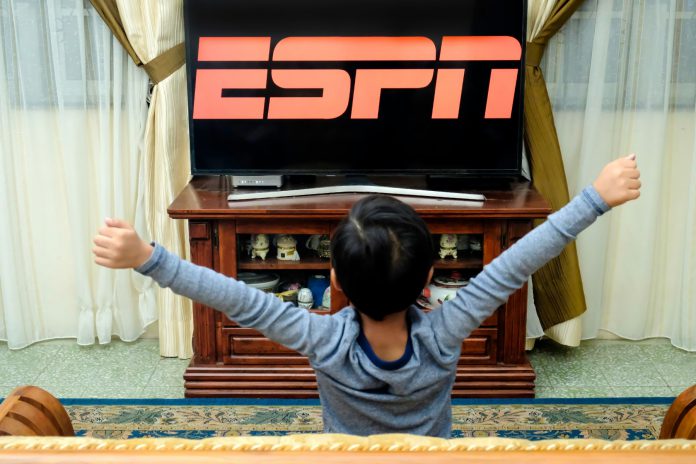 ESPN has announced a new multi-year agreement with the Royal Spanish Football Federation (RFEF) which has seen it acquire the exclusive US media rights to the Copa del Rey, Spanish football's premier national cup competition.
The agreement, which is effective immediately, will see ESPN's streaming service, ESPN+, provide coverage for up to 65 matches per season, including the Copa del Rey final, with commentary set to be available in both English and Spanish. 
BeIN sports were the previous rights-holders, however, it was reported that the pay-television broadcaster decided against renewing its deal thus allowing ESPN to step in and add the Spanish cup competition to its portfolio that includes the FA Cup, Carabao Cup, Serie A, Eredivisie, UEFA Nations League and Germany's Bundesliga (as of the 2020-21 season).
Burke Magnus, ESPN's executive vice-president of programming and scheduling, stated: "We're looking at all territories. We probably could do more in Latin America, South America, Central America, Mexico. That's the next place we're going to look.
"For an overall soccer fan, just having this buffet of great leagues and tournaments around the world is part of our design of making ESPN+ an indispensable proposition for a fan in that category. But in you need to have a critical mass [of rights] in order to have that dynamic."
The deal follows on from the November 2019 announcement by the RFEF which stated it had raised a total of roughly €80m over the next three seasons from the sale of domestic and 'selected' international rights to the Copa del Rey. 
Moreover, with La Liga previously in control of the sale of the competition rights, this current 2019-22 cycle also marks the first time that the RFEF has sold the rights to the competition as a whole package, with the federation previously only marketing the rights to the final. 
Russell Wolff, ESPN+ executive vice president and general manager, concluded: "Copa del Rey is among the most storied and exciting soccer tournaments in the world, featuring electrifying players and teams. This agreement is a further reflection of ESPN+'s position as a must-have home for world-class soccer in the U.S. and we are thrilled to offer coverage to fans in both English and Spanish."