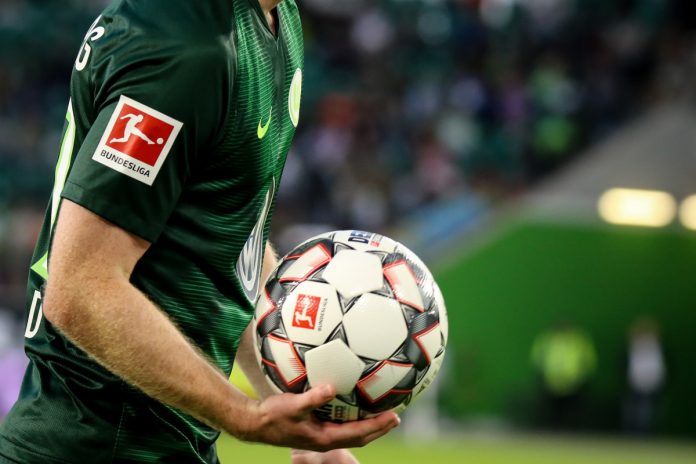 Germany's top flight football league, the Bundesliga, has announced a partnership with  Amazon Web Services (AWS) that sees it become the world's first football league to work with the e-commerce giants computing subsidiary.
As a result, AWS will take up the role of official technology provider to the Bundesliga and is set to provide the league with access to its machine learning and analytics with the aim of developing a 'next generation football viewing experience'.
Christian Seifert, chief executive of the German Football League (DFL), stated: "Innovation means challenging the status quo. Working closely with AWS as one of the most innovative technology companies in the world significantly enhances the investment we've made in innovation over the past two decades, all of which contributes to us being able to deliver a world-class football experience for our fans."
The partnership, which takes effect when the Bundesliga restarts following its winter break on 17 January,  will see 'powered by AWS' statistics begin to be incorporated into the league's multi-platform broadcast coverage.
Klaus Bürg, AWS managing director in Germany, Austria and Switzerland, added: " What's typically happening is there is a huge amount of data that the teams [or leagues] have challenges to drive value out of.
"If you think about Formula 1, we have terabytes of data which can give a huge value to fans and the rights-holder itself. In that sense it [the Bundesliga partnership] is pretty similar to what we have done for Formula 1, NFL, MLB or Six Nations.
"It's around building a statistics platform which enables real-time processing by applying machine learning and analytics, but also giving a much better experience about what's happening on the field on mobile, online streaming and television.There is no replication but the concepts are similar.
"There are many things that we can do working together based on the scale and the reach AWS can provide. We should see that there will be other things coming out of this collaboration which we can look forward to in the next couple of months and years."
AWS' appointment as the Bundesliga's official technology provider follows on from Amazon's recent rights acquisition in Germany which has seen the online retail giant secure the rights to broadcast selected matches of the UEFA Champions League (UCL) in Germany as from the 2021/22 season. 
AWS is set to work with the DFL in the following ways:
Provide advanced real-time statistics for viewers during live coverage and highlights clips from every top-tier Bundesliga and 2. Bundesliga match

Serve personalised content on digital platforms for Bundesliga fans

Use the AWS cloud infrastructure, advanced machine learning and artificial intelligence technologies to "deliver the right information to all fans anytime, anywhere and on any device"