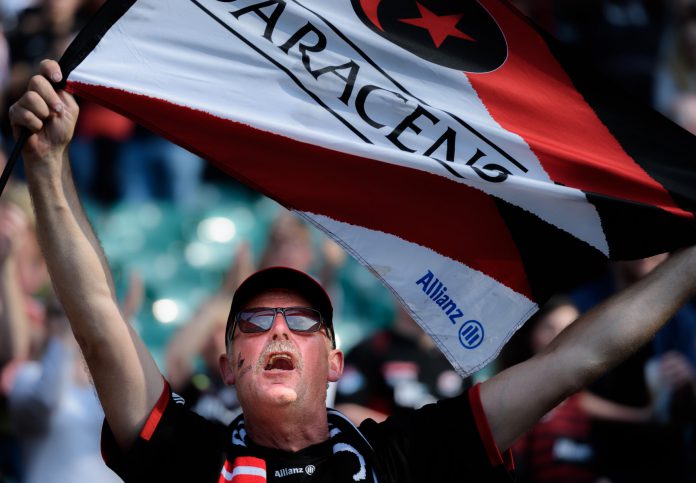 Rugby Union outfit Saracens look set to be relegated from the Premiership, Rugby Union's top division, unless it can prove compliance with the league's salary caps in the coming days. 
Saracens, the reigning Premiership Rugby champions, were deducted 35 points and fined £5.3m in November as a result of surpassing the wage cap for the past three seasons. 
Despite the points deduction, the outfit have started the season well and are predicted to amass enough points to avoid the relegation zone by a sizable margin. 
With this being said, the English and European champions now face a serious threat of relegation regardless of its final league position due to having been told to comply with the rules immediately or face automatic relegation at the end of the season, with it being widely reported that Saracens will once more struggle to get under the £7m limit this campaign.
Saracens interim chief executive Edward Griffiths commented: "Discussions are continuing, and nothing has been finalised but our position remains the same.
"It is clearly in the interests of the league and English rugby that this matter is dealt with as soon as possible, and we are prepared to do whatever is reasonably required to draw that line."
The club has so far reported that nothing has been finalised as of yet and it is still trying to work through a solution with the relevant authorities before the deadline. 
It was previously thought that Saracens would need to trim its squad in order to meet the wage cap, however, no players have yet been released and the contract season has already run for seven months meaning that all the money paid to featured players so far as well as any potential release clause compensation will now be counted toward the club's wage bill.
Despite the possibility of relegation, former director of rugby at the club, Brendan Venter remained hopeful that the Saracens would overcome its current challenges: "The good news is that Saracens is a club with a great culture of looking after people.
"They have taken a big knock but in these times character kicks in. Watch them overcome this, keep the team together and come back stronger. Life is way more interesting with challenges."