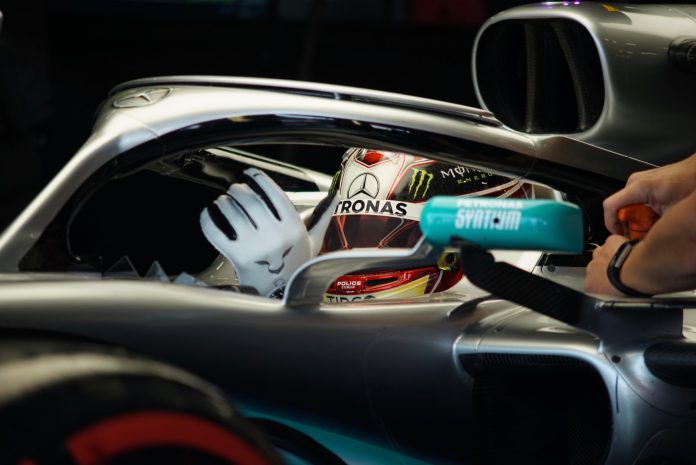 India-based firm Tata Communications has confirmed it has officially ended its long time partnership with motorsport series Formula One (F1) ahead of its 2020 F1 World Championship.
The termination of the partnership, which is effective immediately, puts an end to an eight year association between both entities, and sees F1 lose out on a reported $4m a year as a result. 
A spokesperson for Tata Communications stated: "We have decided to bring to a close our marketing partnership with F1 and explore other platforms that will allow us to showcase the full power of our digital services to our key customers.
"We started this partnership in 2012 with the mission to digitally transform the sport whilst raising awareness of our global networking expertise amongst our enterprise customers. Our eight-year F1 journey, spanning 150+ races, was all about driving innovation in the sport.
"Over the years, we have evolved our services portfolio and capabilities, and – as we had achieved what we set out to do – we feel it's the right time for us to conclude this marketing partnership."
Having joined forces in 2012, the Indian firm secured itself pitlane branding at select races and gained the ability to use the sport as a promotional tool for its technology, with F1, who is owned by Liberty Media, gaining access to Tata's network to power its online streaming services. 
The spokesperson continued: "We're proud of the fact that for eight years, we played a central role in the digital transformation of F1 and its entire ecosystem: enabling the organisation that runs the sport, Formula 1, to innovate; helping the reigning world champions Mercedes-AMG Petronas Motorsport to win; and working with 20+ broadcasters to bring the action to millions of fans worldwide.
"Our work in F1 also paved the way for new customer relationships with leading broadcasters like Sky and Star Sports – to which we remain committed. It was a joy and privilege being part of the greatest sporting spectacle on the planet.
"While our marketing partnership concluded on 31st December 2019, we continue working with many of our F1 customers and partners behind the scenes for now."
As well as ending its deal with the F1 series as a whole, Tata has also confirmed it has ended its minor sponsorships of both the Mercedes-AMG Petronas and ROKiT Williams Racing F1 teams. 
F1 is yet to comment on the departure.
INSIDER INSIGHT: Having acquired ownership of F1 in 2017, Liberty Media is once again left frustrated in its efforts to further F1's sponsorship revenue, with the exit of Tata Communications being the third in as many years following the departures of Allianz and UBS. 
The communication firm has a similar deal agreed with MotoGP however has chosen not to end that deal. In fact Tata has even stated that it will continue with some of its existing relationships with the F1 series.