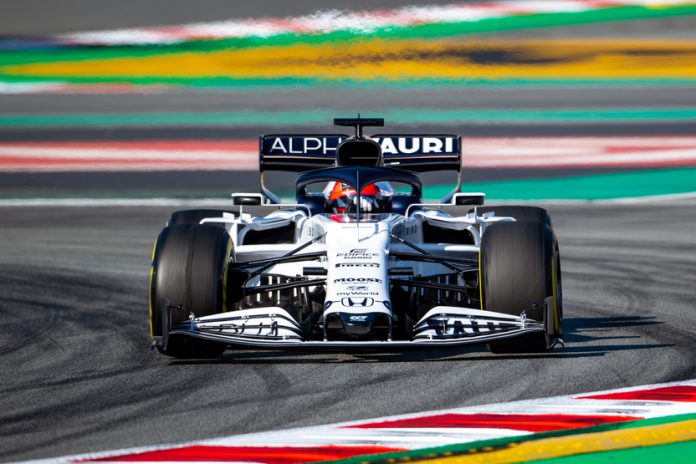 Formula 1's Scuderia AlphaTauri has penned a new extension with Thailand based cider and hot dog brand Moose, continuing its partnership with the former Toro Rosso side.
The F1 side first linked up with Moose during the 2019 campaign and since then the cider company has grown significantly in the South East Asian market with the launch of its first craft hot dog restaurants, Moose Craft Hot Dog.
Scuderia AlphaTauri Team Principal Franz Tost stated: "I'm extremely pleased to continue our cooperation with Moose after a successful first year together. We share the same ambitions and we will do our best to support them in achieving their goals, while working together to grow the popularity of F1 in South East Asia."
As Tost alluded to, Moose's recent growth will in turn enhance Scuderia AlphaTauri's brand in the Asian Market, a sector that many F1 sides consider a lucrative market for its brands.
Assistant Managing Director of Siam Winery, Khun Varit Yoovidhya, added: "It is with pride that we announce the continuation of our partnership with Scuderia AlphaTauri, sharing this new chapter for the Moose brand alongside them in their prestigious history as an F1 team.
"We made good gains in the Cider market in Thailand last year and this partnership will continue to support our growth to ensure Moose Craft Cider is a leader in its field across Asia and also the establishment of the Moose Hot Dog business."
Scuderia AlphaTauri's sponsorship portfolio continues to develop following the news of its extension with Moose. The F1 team had previously struck deals with shoe brand Piloti and Japanese design & technology company, RDS Ltd among others as the company gears up for the 2020 season.
Insider Insight: Scuderia AlphaTauri's decision to partner with Moose in 2019 has turned out to be a shrewd decision considering how much the Taiwanese brand has grown in the last 12 months. It goes to show that taking a risk on developing brands could lead to successful deals in the future, whilst also establishing a loyal bond between the two firms.