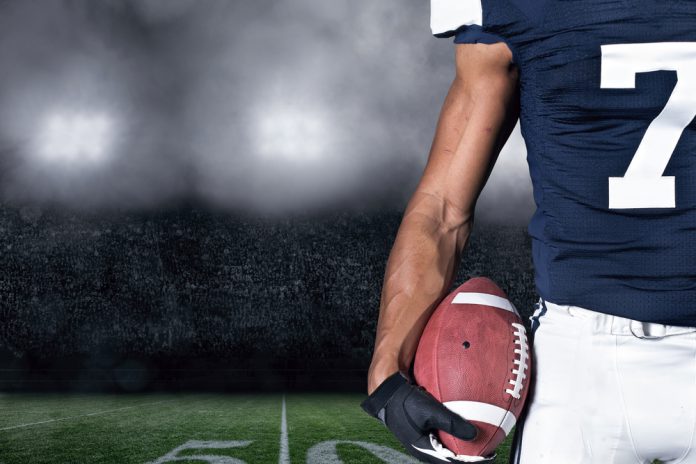 The National Football League Players Association (NFLPA) has revealed that Cleveland Browns' J.C. Tretter will be the group's new president after Eric Winston retired.
Other players included in the race to be president were Michael Thomas of the New York Giants and Tampa Bay Buccaneers' Sam Acho.

Both Acho and Thomas reportedly had opposite opinions on the topic of a proposed NFL collective bargaining agreement (CBA), with the Tampa Bay player favouring the rule.

Tretter's victory has been praised by the Player Association as it considers the athlete as more of a moderate and balanced candidate.

Commenting on his appointment, Tretter stated: "It's an honor to be in this position to lead our player membership.
"This is what I'm passionate about, and I'm excited to fight and protect and advance the rights of all players, past, present, and future."
The NFL player has a degree in industrial labour relations and last week prepared a detailed analysis of the proposed CBA, in an attempt to inform players of the potential impacts of the deal.

Tretter's report did not disclose his own views on the proposed CBA, with the intention more to supply all players with the positives and negatives of the rule. The athlete particularly emphasised that regardless of the outcome, the organisation should stick to the principles of unity, communication, and education.

In a tweet last week, he explained: "Players: we are preparing to vote on a CBA that most of us will play under for the rest of our careers.
"Before you decide whether you're for or against it, please get informed. Read up on it, talk to your player director/rep, send me questions, etc. Get as much info as you can."
All NFL players have until March 14 to submit their votes on the labour deal, with a simple majority required for passage.
Players: We are preparing to vote on a CBA that most of us will play under for the rest of our careers. Before you decide whether you're for or against it, please get informed. Read up on it, talk to your player director/rep, send me questions, etc. Get as much info as you can. https://t.co/ivO7phEFdf

— JC Tretter (@JCTretter) March 4, 2020