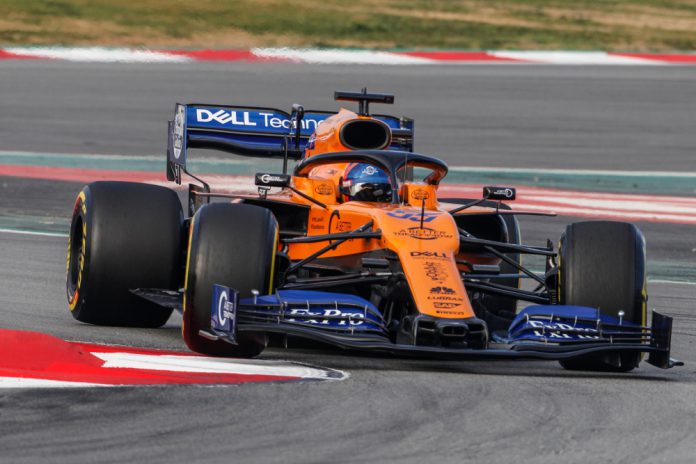 Set to begin as of the start of the upcoming 2020 Formula One (F1) season, the McLaren Racing team has announced a brand new multi-year partnership with Buzz & Co.
The deal with the F1 team will see the company, which provides investment and marketing advice to Japanese companies, gain access to representation on the inside rear-wing endplate of the McLaren MCL35 Formula 1 car throughout the 2020 F1 season, thus securing both a high profile and highly visible platform for its international expansion.
Zak Brown, Chief Executive Officer, McLaren Racing, stated: "This innovative new partnership with Buzz & Co will allow us to deepen our connections to businesses and fans alike in our key market of Japan."
The partnership also sees Buzz & Co's Daisuke Hasegawa appointed as Consultant Senior Vice President, a role which will see him lead McLaren's partnership development in Japan.
The Japanese market has proven to be key in recent years for the sport of F1 due to the growth of the competition's popularity in the region.
Hasegawa added: "McLaren was my favourite team when I first attended a Grand Prix at Suzuka in 1987. They have had a glorious past and I believe our partnership has an exciting future!"
The deal is the latest in a slew of pre-season signings by the F1 team since the turn of the year, building on its new relationships with brands such as Unilever, FAI Aviation Group and most recently with Darktrace.
Having been unveiled in February, the partnership with Darktrace has strengthened the brand against cyber-attacks by becoming the F1 outfits Official AI Cyber Security Partner.
At the time, Brown concluded: "Data is the lifeblood of our racing strategy and so strong cyber resilience is key to our success on the tracks. We look forward to starting our partnership together this season as Darktrace's Cyber AI will, for the first time, allow our infrastructure to be self-defending."