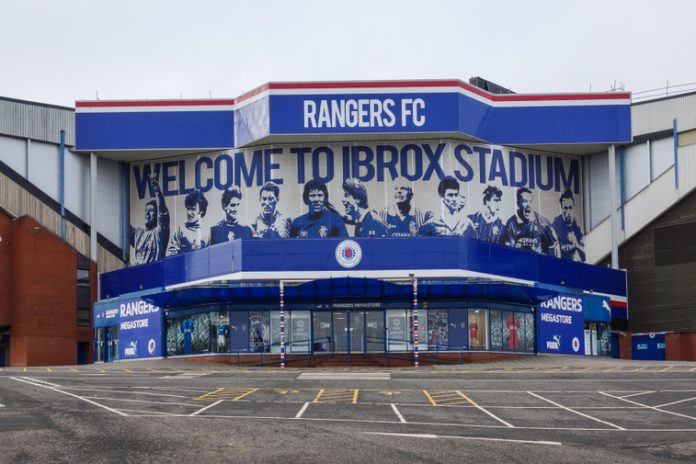 Rangers has revealed a partnership with Sporting Pay, which will see the company introduce cashless payment solutions throughout Ibrox Stadium as the club's new official payments partner. 
Sporting Pay will provide Ibrox Stadium with an improved matchday experience through its new Electronic Point of Sale terminals and contactless card payment machines to all of its catering kiosks and certain hospitality lounges.

Chris Norminton, Sporting Pay Managing Director stated: "We're delighted to be working with Rangers to introduce card payments throughout Ibrox stadium.
"As we work with some of the biggest stadiums and grounds throughout the UK we know that having the latest in payment technology and cashless payments is not only a great boost for clubs but also vastly improves the supporter and visitor experience.
"We are really looking forward to working with the club throughout this project. We wish the club, players and supporters the best of luck for the seasons ahead."
Sporting Pay also delivers payment solutions to various cricket homes including the Lords Cricket Ground, Oakwell and Edgbaston Cricket Ground.

Similarly to those grounds, Rangers supporters attending Ibrox will be able to pay for products using chip and PIN and contactless payment options for the first time.
James Bisgrove, Rangers Director of Commercial & Marketing added: "Sporting Pay's technology will allow supporters to quickly and efficiently make card payments within the Stadium footprint enhancing the matchday experience and reducing queue times.
"We are continually looking to drive technological advancements at Ibrox to improve the matchday experience and are delighted to launch with Sporting Pay as an indicator towards future similar initiatives, such as an in-stadia WiFi solution for supporters."
Cashless payments will be introduced, as a phased approach, into the Stadium beginning in March 2020 with Sporting Pay's product and services fully rolled out throughout the Stadium by the end of the 2019/20 season.