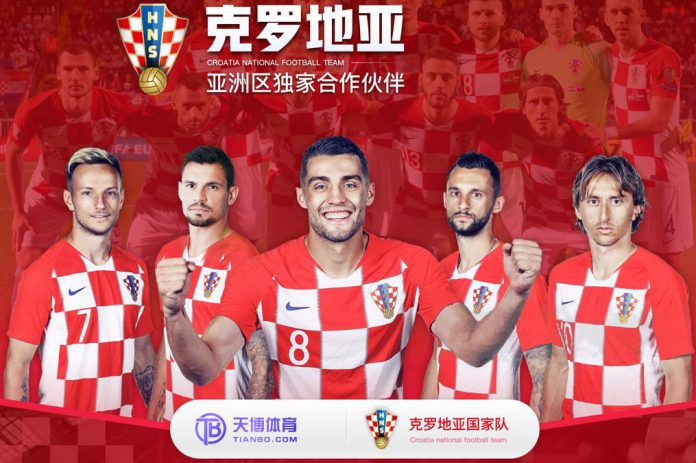 Garnering commercial sponsorship globally is just as crucial to the sporting landscape now as performances and results, with the majority of the sides benefiting greatly from diversified sponsorship deals.

In recent years, the Asian market has seen a surge in popularity when it comes to sponsorship agreements, with companies reaping the benefits from a new, untapped demographic.
Hashtage Sport is a UK based company which brokers international deals between sporting organisations and Asian companies. Boasting deals with Sheffield Wednesday, the Croatian Football Federation and Robin Van Persie, the company's purpose is to ensure that deals between the two sectors run as smoothly as possible.
Hashtage Sport's CEO Rongtian He spoke with Insider Sport about the benefits that both sides will gain from these partnerships, explaining why now is the right time to invest in the Asian market.

Insider Sport: How crucial do you feel it is for sporting organisations to connect with the Asian market?

Rongtian He: I think it is very crucial. The Asian market has a very high potential and it has been continuing to develop since the 90's. A Lot of that is thanks to the Premier League exposure, having the games accessible on TV. 
The Premier League has a huge fan base in Asia and so for football clubs, in terms of fan engagement and financial opportunities, it is one of the biggest markets in the world. I definitely think it is very important especially now considering everything in the world is well connected by social media, TV, internet ect.. For any sporting organisation, either short term or long term, you have to value the Asian market.

Insider Sport: Would you then say that with social media and the world appearing closer than ever that even smaller organisations and football clubs can benefit from the market?

Rongtian He: Yeah, just compare it to what it was like 10 years ago. If you went to the TV or go on your mobile all the information is from the top sporting organisations and top league. But now, every sporting club has the chance to promote their brand through social media. If you are successful in marketing and using strategies you can now in fact gain equal opportunities to gain fans like Manchester United. So the landscape is very different now.
Insider Sport: How beneficial do you feel it is for football clubs to enhance its brand in the Asian market?

Rongtian He: So clubs like Sheffield Wednesday are known as 'recognised clubs' in Asia, they have a huge history and a lot of fans can recognise the brand even though they play in the second-tier. It's very good for the club's international brand and commercial value as a whole.

For Premier League sides, they already have huge commercial revenues however Asian brands might find sponsoring them too expensive. So in the Championship a lot of brands see these competitive sides and want to find the best team to sponsor. So the relationship works both ways.

Insider Sport: So, how important is it for Asian companies to integrate themselves into the sporting world?

Rongtian He: It depends on the company. Football is so popular in most Asian communities so brands will want to use the sport as a tool to expose their business. It also provides other bigger scaled companies with the chance to grow along with the sport's growing popularity and international reach.

Insider Sport: Your company, Hashtage Sport, specialises in brokering partnerships between sporting firm's and brands in Asia, how important is it to have somebody in the middle of these negotiations?

Rongtian He: It's really important because there is obviously a challenge with language barriers. But, most importantly the brand in Asia wants to use us is not just because of the deal, but about activation because we understand culturally what the client in Asia wants to achieve. 
We understand the cultures both in Europe and in the other Asian markets. This applies to what the company can do or what the sporting organisation can offer, which also includes the legal rights to make the deals possible. We bring the deal to the table and discuss how the activations can take place. So we feel Hashtage Sport is very important.

Insider Sport: As a final question, would you say that while Asian marketing is predominantly football, will other sports such as Rugby and Cricket will start painting and financially gaining from companies in the continent?

Rongtian He: In the long term definitely all the trends are pointing towards that. However, it highly relies on how much promotion the sport has in Asia and how much TV exposure they have to benefit the market.

US sports such as Basketball, Hockey and the NFL have a huge fanbase in China because they went into the market early and so from a commercial perspective they are in a really good position now.

In Europe it's still going to take time for other sports because they haven't yet got the global reach because most are in an early stage of development. But again back to your first question, with social media it's certainly something that can happen now because everybody has easy access to watch any sport through the internet.