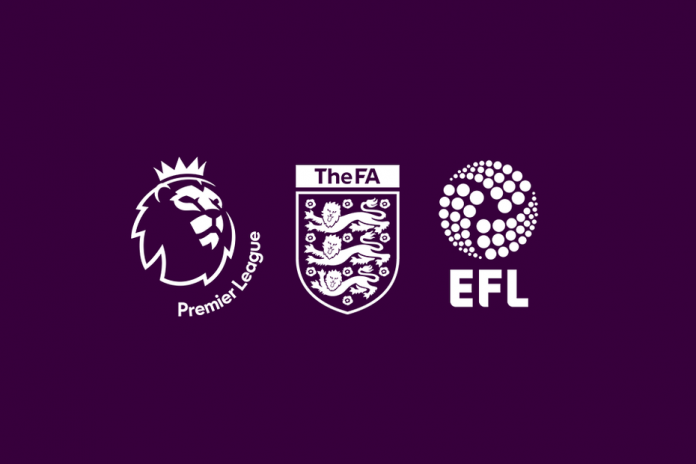 Following emergency meetings as a result of the Coronavirus pandemic, the English Premier League (EPL), English Football League (EFL) and Woman's Super League (WSL) has confirmed all games will be suspended until April 4, 2020.
The news sees the Premier League, Championship, League One, League Two and the WSL follow in the footsteps of other top-flight competition such as La Liga, Serie A and the Eredivisie. It was also announced today that the UEFA Champions League and the UEFA Europa League is suspending play and all subsequent draws while the world tackles the virus. 
Premier League Chief Executive Richard Masters stated: "In this unprecedented situation, we are working closely with our clubs, Government, The FA and EFL and can reassure everyone the health and welfare of players, staff and supporters are our priority."
The suspension follows on from the recent news that has seen Arsenal manager Mikel Arteta, and Chelsea's Callum Hudson-Odoi both test positive for COVID-19, with it also being reported that a number of other Premier League teams have also been affected, including a currently unnamed confirmed case at Everton. 
Masters added: "Above all, we wish Mikel Arteta and Callum Hudson-Odoi speedy recoveries, and everyone else affected by COVID-19."
In addition to affecting competitions in Europe, the Coronavirus outbreak has also seen a number of competitions and tournaments halted around the world, with Major League Soccer (MLS), the National Basketball Association (NBA) and the National Hockey League (NHL) all recently confirming temporary suspensions. 
INSIDER INSIGHT: Although as of yet unconfirmed, UEFA's Euro 2020 international tournament is also expected to be affected by the outbreak, with an announcement of a potential rescheduling to the summer of 2021 widely touted.