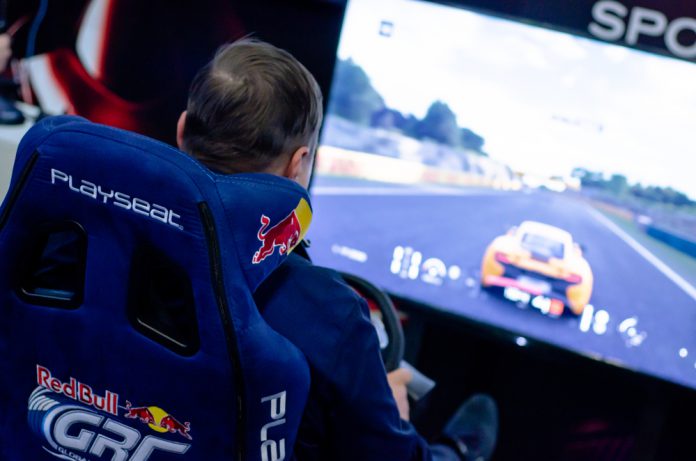 Following the cancellation of various sporting events around the world, Torque Esports has revealed that it has broken viewership figures in the motorsport gaming genre with the creation of 'The Race All-Star Esports Battle'.

The event, which featured high-profile appearances by Formula 1 star Max Verstappen, Indy 500 winner Simon Pagenaud and Formula E driver Antonio Felix Da Costa, among others, was created following the cancelation of the Formula 1 World Championship's season opener in Australia.
Torque Esports President and CEO, Darren Cox stated: "Race fans around the world are starved of entertainment at the moment – but the beauty of esports racing competition is the fact you can set up events anywhere around the world at any time.
"With the current COVID-19 situation around the world, the 'stay at home economy' is surging and Torque Esports is ideally positioned to provide the fan base with compelling virtual versions of real-world motorsport.
"But even 'real-world' is a difficult description to use – esports is growing dramatically as a competition and entertainment platform and now rivals the box office, TV and digital music combined! That certainly makes it real."

The esports organisation seems to be the first of what is likely to be many sporting federations looking to adapt to the changing landscape amid COVID-19's outbreak. 
Yesterday's competition, which only was created 48 hours prior to the event, certainly attracted the attention of both casual and esports fans alike, recording millions of impressions across all social media and streaming platforms.

Cox continued: "More people watched today's 'The Race All-Star Esports Battle' online than watch a Formula 1 race on Sky TV in the UK – that is an incredible statistic." 
"We were able to create this unique opportunity by joining the dots between various Torque Esports companies. We streamed on YouTube via our media platform The Race; streamed on Twitch via our gaming and tournament platform, UMG gaming and measured the online viewership with our market-leading analysis company, Stream Hatchet."

Considering the success Torque's eRacing event had, the corporation has announced that it will continue the racing event next week, with separate events for both real-world races and its regular eRacing competitors.

The competition will also once again be hosted by a variety of racing personalities, with Formula 1 commentators Jack Nicholls and Jolyon Palmer along with esports racing caller, René Buttler, calling last event's action.

Insider Insight: This is seen as a bold but smart move by Torque Esports. Not only is the organisation enhancing the eRacing genre by introducing some of the sports biggest athletes, but it is raising its awareness and media attention in the process. It might become apparent in recent weeks that we see more esport organisations use this opportunity.