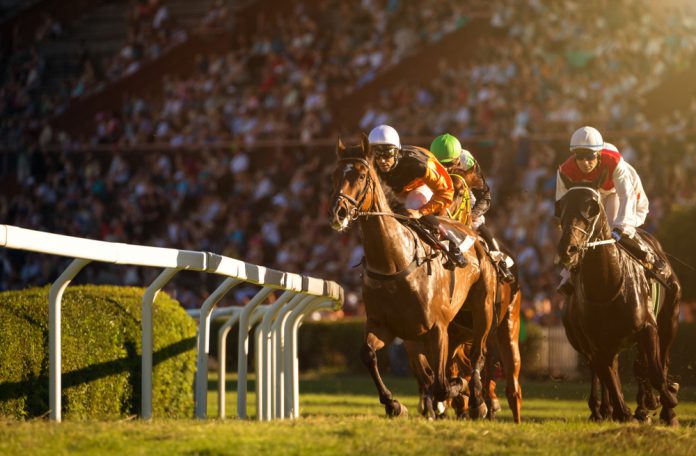 Australia's Racing Victoria (RV) has become the latest sporting regulator to confirm that the sport will take place without spectators in response to the COVID-19 pandemic.
From tomorrow 'until at least Monday, 13 April', RV has confirmed that all professional country and metropolitan race meetings will proceed as programmed. However the racing body has emphasised that all permitted attendees 'will be subject to temperature checks by medical staff at the entrance to the racecourse'.
Commencing tomorrow, only licensed trainers, registered stablehands, licensed jockeys, RV officials, club staff and essential personnel will be permitted to attend race meetings. However, those that display a temperature of 37.6 or above will not be permitted to enter the track and/or compete.
RV Chief Executive, Giles Thompson said: "These are unprecedented circumstances that required unprecedented actions if we are to continue racing and supporting the 25,000 full-time jobs that Victorian racing underpins.
"We have two clear priorities at this time; to protect the health and wellbeing of our industry stakeholders and indeed the wider community, and to provide an appropriate framework under which racing can continue for the many people whose livelihoods depend on it.
"In light of the declaration of a State of Emergency within Victoria, we can now confirm that no crowds will be permitted at our race meetings for at least the next four weeks.
"A decision on our meetings after 13 April will be made in the coming weeks as the situation evolves, and more timely information is available from the Government and health authorities.
"We have implemented strict measures for those attending race meetings and I again ask that any permitted attendee who is feeling unwell not attend and seek medical advice where appropriate. This same approach should apply for those attending trackwork also.
"Today's announcement that the remaining five meetings of the picnic racing season will be abandoned was made in consultation with CRV and the clubs on the basis that the meetings are predominantly events staged for local communities and customer engagement.
"Together with CRV we have committed to work with the affected picnic racing clubs and participants on the distribution of the prizemoney for these five meetings among them in recognition of their lost earnings.
"In making today's announcement, I want to thank all within the industry, in particular our owners, for their cooperation and understanding in this unique and challenging time. It is important that the racing community works together so we can continue racing for the benefit of all."
RV has also emphasised that jockeys who compete at an interstate race meeting will only be permitted to compete within Victoria if they have travelled to and from the interstate race meeting by private vehicle and/or charter flight in a bid to limit the spread of the virus.