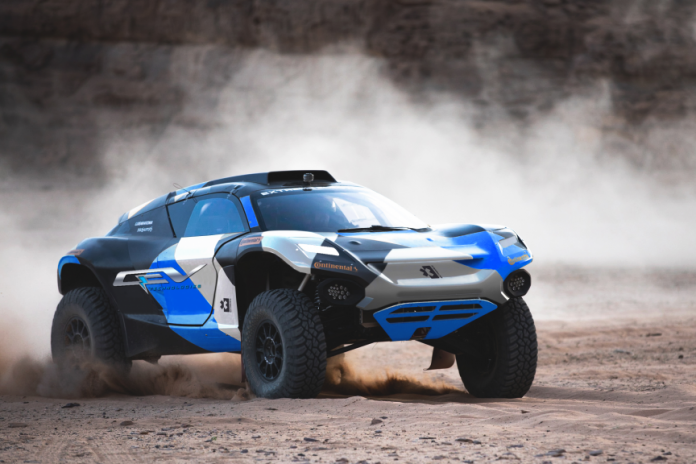 Extreme E, the new electric off-road race series, has enlisted ex-Formula E broadcast consultant Dave Adey as its head of broadcast and technology for the competition's inaugural season.

Adey will be in charge of ensuring that the competitions first season runs as smoothly as possible with regards to broadcasts and also the technology used throughout the competition.

His task will also be made harder considering Extreme E will be committed to reducing its on-site footprint for minimal environmental impact, hence why his time experience at Formula E will be crucial in the operation.

Adey emphasised: "The experience gained through our work with Formula E has been a major benefit to us here at Extreme E. It's been invaluable in helping us hit the ground running with Extreme E. 
"We know exactly how to get infrastructure like this off the ground from a 'standing start'. That said, the remote nature of Extreme E will provide us with a new set of obstacles to overcome entirely, on top of those we encountered during the formative years of Formula E. 
"It's an exciting prospect on a professional level – facing up to issues in locations that are entirely without basic infrastructure. 
"Enabling remote production in places without any kind of mobile data, WiFi or power means we need to start from scratch in each case and we have to ensure we're self-sufficient and self-contained to prevent an environmental impact whilst creating an event and the facilities to run and broadcast that event."

As the former BBC network director alluded to, broadcasting the event will prove to be a difficult challenge, but one that needs to be pulled off if the organisation is to appease its partners which include the likes of BBC, FOX Sports, and Sony India among others.

With editing and production being carried out in London, Adey will be provided with technologies such as specialised cameras, remote race control and television facilities, and unique production equipment to pull off the task.

Ali Russell, Chief Marketing Officer at Extreme E, added: "Extreme E is a unique prospect for broadcasters and there's a significant appetite for sporting competition of the highest level, driven by a sustainable message and a goal of raising awareness of climate change and the human impact on our environments.
"It is an incredibly specialist prospect from an operational point of view. Dave is an invaluable asset in that regard. To be able to lean on professionals of his stature and breadth of experience is key. 
"Having helped deliver a world-class broadcast product from day zero on Formula E, with all the challenges involved there, he is well placed to deal with everything Extreme E will throw our way in the lead up to our January 2021 start-date and beyond."

On top of its live broadcast coverage, the championship will also produce a behind-the-scenes documentary series regarding Extreme E's drivers, personnel and teams for the 2021 season.