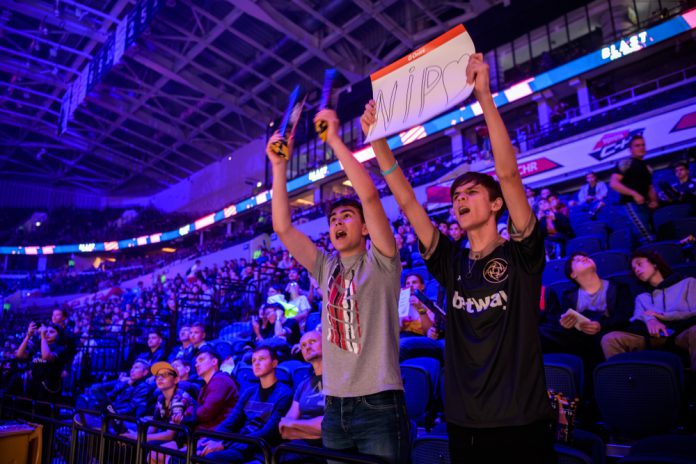 From sponsorships to industry-wide announcements, Insider Sport has you covered when it comes to the world of esports.
This week's edition takes a look at DreamHack and ESL's new Twitch deal, Organisations joining a new COVID initiative, UKLC's Barclays sponsorship and Epic Games' new $2m tournament.
AS Roma, Fnatic and more join YANA event
AS Roma, LAFC, Fnatic, Ninjas in Pyjamas, North, and NoFuchsGiven have become the first announced names to be featured on the You Are Not Alone (YANA) event, an initiative launched to connect people through gaming during COVID-19 lockdown protocols.
The event, scheduled for May 2, will see the organisations battle it out on a variety of titles including FIFA 20, Fortnite, Rainbow Six Siege and Minecraft among others. All of the content will be broadcast on both Facebook and Twitch from midday to midnight.
Colin Johnson, Team Director for Fnatic, stated: "Being able to continue to do what we love while so many are struggling is truly a blessing. Tekkz and Fnatic as a whole are excited to be involved with YANA during the FIFA competition and show that we can continue to be active and engaged with other people during these trying times. Big thanks for having us involved and we cannot wait for May 2nd!"
The initiative will see some of the esport organisations biggest stars both in competitive gaming and in other sectors compete on a variety of game titles. Moreover, the event's official supporting partners include game developers Ubisoft, Greenman Gaming and Sports Interactive.
Jonas Gundersen, COO of Ninjas in Pyjamas, added: "This is such a great initiative – one we wanted to be a part of from the get-go. We'll be sending in our young gun Ollelito to represent NiP and we're sure he'll do us proud while also contributing to an important cause. #GONINJAS."
ESL and Dreamhack become exclusive broadcast partners with Twitch
Tournament organisers DreamHack and ESL have signed a three-year broadcast partnership with Twitch, seeing all its 'major' events streamed exclusively on the platform.
The live streaming service has acquired all English broadcasts of ESL's Pro Tour tournaments for CS:GO, StarCraft II, and Warcraft II, along with the ESL Pro League and IEM.
Moreover the DreamHack Masters, one of CS:GO's major competitions, and the DreamHack Open will also be exclusively streamed on Twitch.
Benjamin Vallat, SVP of Alliances and Corporate Development at Twitch, stated: "ESL and Twitch have been key players in the history of esports as we know it. The continuation of our partnership will strengthen not only the content offerings for fans, but also the greater esports community that ESL, Dreamhack, and Twitch have cultivated over the years."
Roger Lodewick, Co-CEO at DreamHack, continued: "This partnership is a milestone for DreamHack, both as a company and community. Our cooperation with Twitch dates back to 2009 when it was still Justin.tv — this new collective media partnership is reconfirming our long-standing collaboration and highlights the importance and relevance Twitch has to our community, as well as the value the ESL/DreamHack esports content brings to the global Twitch audience."
Epic Games announces $2m FNCS Invitational
Following the success of the Fortnite Champion Series (FNCS) Chapter Two – Season Two, Epic Games has announced its new online tournament with a £1.62m price fund.
The aptly named FNCS Invitational will include up to 600 players from its competitive regions, with Epic Games inviting up to 500 players from Europe, NA East, NA West, Middle East, Brazil, Asia, and Oceania.
Epic Games will select its 500 players mostly based on performances during the current competitive season with the top 100 players from the Chapter Two – Season Two PC FNCS Finals, along with another 100 from the competitions console/mobile finals. 200 will also be selected from the Season One and Season X finals, with the remaining 100 being invited directly by Epic.
Finally, a further 100 players per region can qualify for the competition via open qualifying events.
The tournament, set to begin on May 9, sees Epic Games continue to heavily fund major online tournaments, with more than £69m having been awarded in Fornite competitions according to Esports Earnings.
Barclays banks on UKLC success with headline sponsorship
The UKLC, Riot Games' new second division for the UK and Ireland, will be sponsored by Barclays when the competition returns on June 14.
The partnership between the UKLC and Barclays, brokered by Lagardère Sports UK, is the bank's first tournament sponsorship in the esports scene. 
Ben Davey, CEO of Barclays Ventures, commented: "We are so excited to be partnering with Dreamhack to present the UKLC, the pinnacle of UK league of legends, showcasing and nurturing the top UK esports talent. 
"With our heritage of supporting sport and seeing the power it has to bring people together, the UKLC partnership was an obvious first step for Barclays into professional esports. We're really looking forward to learning from the community how we can support teams, players, and fans to thrive and grow."
The UKLC was previously reassigned to be a second division competition after its tournaments organisers, DreamHack, merged the UK scene with the Nordic division culminating in the newly-launched Northern League of Legends Championship.
Steven Norris, Head of Brand Partnerships at DreamHack, added: "It's clear that Barclays truly understands the power and potential of esports. As the presenting partner and headline sponsor for the UKLC, they're blazing the trail for more British brands to become part of the esports ecosystem."