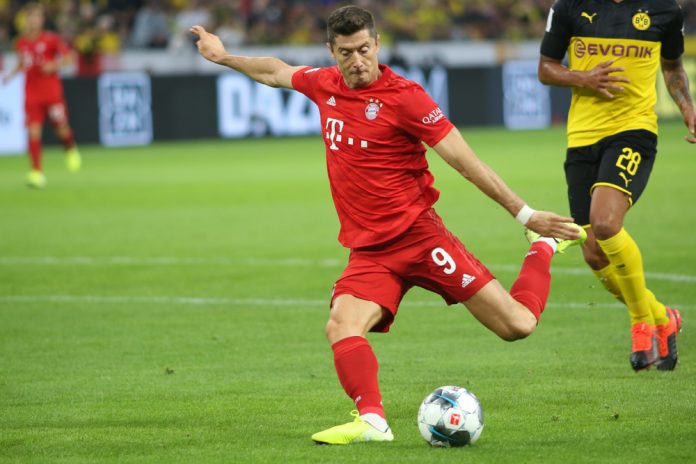 UK Broadcaster BT Sport has revealed that every remaining Bundesliga game will be aired across its various platforms.
The Bundesliga will officially resume its campaign behind closed doors on 16 May after a hiatus due to the global health pandemic. To celebrate the return of one of Europe's top divisions, BT Sport will broadcast all nine matches from the season's resuming matchweek, along with every subsequent match after that. 
Simon Green, head of BT Sport, stated: "It is great news for BT Sport customers that this weekend they will be able to watch live football. With the Bundesliga set to return on Saturday, we're looking forward to bringing customers nine live football matches, including six live matches on Saturday afternoon, plus highlights, feature programmes and analysis."
It has also been announced that at least one match per weekend will be available on BT Sport Ultimate, the firm's 4K ultra-high definition channel.
Moreover, BT will broadcast a new programme the Bundesliga Goals Show in order to provide its customers with all the action from every Saturday game as it happens. The show will be aired alongside the live games on BT Sport Extra 3.

BT Sport's coverage will be presented live from the BT Sport Studio with contributions from guests and commentators being aired from home. It is also important to note that England's 3pm broadcast blackout will not be put in place due to no matches being currently played in the UK.
"The Bundesliga is just like the Premier League," added BT Sport pundit Owen Hargreaves.
"I love the Bundesliga because it's one of the best leagues: stadiums, infrastructure, players, history and tradition. It's always evolving and improving. The Bundesliga is special to me. I think the fans will really enjoy it."
The Bundesliga's resumption begins with Borussia Dortmund vs Schalke 04 this Saturday at 2:30pm before concluding its first gameweek in 61 days with Werder Bremen vs Bayer Leverkusen on 18 May.