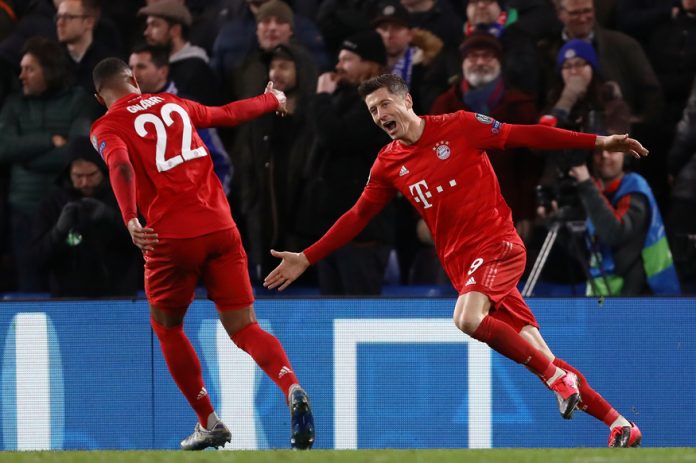 FC Bayern Munich has entered a partnership with Douyin, which is branded as TikTok outside of Chinese markets, enhancing the club's fan engagement opportunities in China.
As part of the deal FC Bayern has become an official partner of China's biggest short-form video platform increasing the club's commercial opportunities including offering fans 'unique content' and boosting its profile in the country.
Jörg Wacker, FC Bayern's board member responsible for internationalisation, strategy and merchandising stated: "FC Bayern opened its office in Shanghai in 2016 as the first German football club to implement a clear, long-term plan in China.
"We're excited about this partnership with Douyin because it's a company that offers the perfect opportunity in our digital world to make FC Bayern approachable and come alive. Particularly in a time dominated by COVID-19, being able to communicate through digital platforms is important. That trend won't abate after the pandemic."
The club launched its official Douyin account in July 2018 and its channel has approximately 800,000 followers. This growing relationship between the social media platform and the Bundesliga side has resulted in FC Bayern becoming Douyin's first official partnership with a football club.
FC Bayern Asia president Rouven Kasper added: "FC Bayern is seen in China as the most innovative football club in terms of communication. With our partnership with Douyin, we're taking the next important step.
"With Douyin, we can offer our fans unique content and have the chance to further increase our profile. The goal is to be an essential part of our fans' everyday lives, even in China."
Ye Jueming, head of Douyin Sports continued: "As one of Europe's most successful football clubs, FC Bayern has a very strong fan base in China. In the light of the Bundesliga restart, Douyin is delighted to cooperate with FC Bayern, our first cooperation with a football club. I hope Douyin and FC Bayern will produce great content about the club and players in the future. Douyin can use the platform's creative and interactive features to help FC Bayern attract even more young fans in China."
FC Bayern was the first football club to produce a weekly interactive livestream format on Douyin. The service provided fans with a deeper insight into the club, thus creating an even stronger bond to its Chinese fans. Meanwhile, the club is also active on its TikTok channel, which currently has 1.6M followers, highlighting German side's willingness to adapt to new media platforms to enhance its brand.