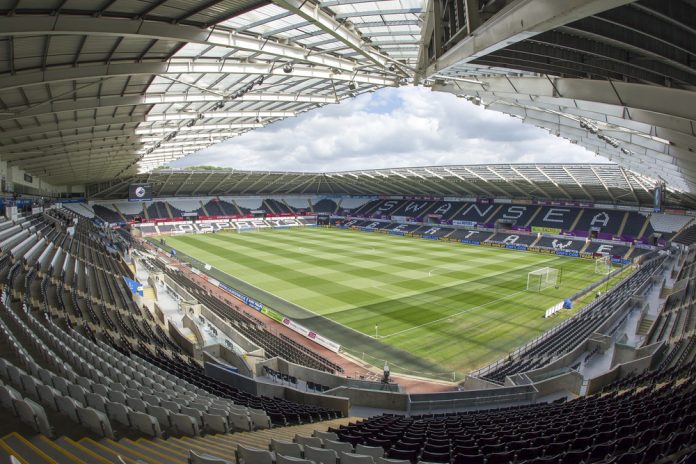 Gambling harm reduction charity, Big Step, has signed a deal with Swansea City FC in what has been described as a "trailblazing new partnership" for English football. 
The football-focused gambling education programme, which is part of the 'Gambling with Lives' charity, will work with the Championship club to raise awareness of the risks of betting on sport and compulsive behaviours.
Swans supporter Nick Phillips will deliver the Gambling Harms Prevention programme, having battled with the addiction himself.
Phillips opened up: "I would like to thank the club and the supporters' trust in giving us the opportunity to talk about gambling and, in particular, the harms that are attached with it. As a lifelong fan of the club, I am excited about this education project and believe it will have a significant positive impact amongst the fans and the local community."
The scheme has been praised by local MP Carolyn Harris and received the backing of the Swansea City Supporters Trust, along with the Swansea City Community Trust who were "touched" by Phillips' story.
James Grimes, Senior Programme Manager at Gambling with Lives and Founder of the Big Step lauded, lost almost £100,000 betting on football matches across a 12-year period.
The recovering addict expressed his delight at getting the EFL side on board: "I am so proud to announce our partnership with Swansea City, whose community scheme is renowned for improving lives.
"I am passionate about preventing young people going through the same thing that I did. During 12 years of addiction, football failed to provide adequate warnings or the help that I so desperately needed.
"This partnership will show how football can be a positive social vehicle in preventing and reducing gambling harms in its community through our education, awareness and signposting work."
In August, the club announced it would be removing primary shirt sponsor YoBet from the front of its jerseys, in favour of a new partnership with Swansea University, so as not to promote gambling operators.
Head of Commercial at Swansea City, Rebecca Edwards-Symmons echoed: "We are delighted to be able to lend our full support to the fine work of The Big Step.
"At Swansea City, our supporters and their welfare are at the centre of our values, so we were quick to pledge our backing to this project, which can help the lives of not just individuals, but their families and friends too.
"This season we have moved away from having a gambling company as our main kit sponsor, which allows our junior Jacks to proudly wear the same shirts as their heroes.
"These are the big steps we are making to help strengthen the battle against gambling addiction."