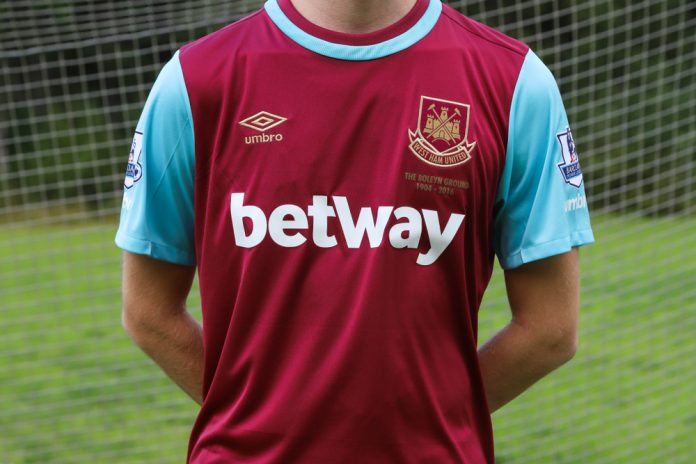 With government judgement on UK gambling regulation apparently due soon, the Premier League has reportedly offered a compromise to Ministers.
Sky News sources claim that England's top-flight football clubs have proposed a gradual removal of betting companies as front-of-shirt sponsors 'over the next few years' – but have called for sleeve sponsorships to remain due to the revenue the deals bring in.
Should speculation be accurate, betting shirt sponsorships could continue as a common feature of English top-tier football, as DCMS Minister Chris Philp is apparently considering the proposal. 
Separate media reports earlier this week outlined that a betting sponsorship ban for top-flight teams had been significantly watered down, with an outright ban on the agreements long considered a highly likely outcome of the 2005 Gambling Act review.
Instead, The Times and Daily Mail alleged that the Premier League would encourage its clubs to voluntarily refuse sponsorships with betting companies, allowing the government 'to keep a sponsorship ban in reserves'.
Rumours of such a decision had been circulating prior to the media reports, with many clubs choosing to retain their partnerships, whilst Everton FC announced a new deal with Stake.com covering the 2020/21 season – a move criticised by fans and MPs.
Sky News sources stated that Premier League figures have argued that the new proposed course of action – a gradual rollback of front-of-shirt arrangements – would allow clubs to avoid the tricky financial situation of suddenly losing the gaming industry's monetary support.
On the other hand, the decision would put the government at loggerheads with gambling reform advocates – such senior Conservative minister Iain Duncan Smith who has led a cross party call for betting sponsorship to be terminated.
Many campaigners, such as All Party Parliamentary Group on Gambling Related Harm (GRH APPG) Chair Carolyn Harris, have repeatedly put forward the case that a sponsorship ban would be a 'common sense' outcome of the review.
Some campaigners would also like to see such a ban extended to lower leagues, although Ministers have held reservations about this due to the financial backing many clubs in these divisions receive from the sector.
Additionally, the notion had also apparently had the support of PM Boris Johnson and his cabinet – the Gambling Act review formed one of the manifesto promises of the Conservatives during the 2019 General Election.
A ban was considered such a likely possibility that several Premier League clubs scheduled a meeting in March of last year to discuss how such a move would be implemented and addressed – according to reports this week however, the sponsorships are safe for now.