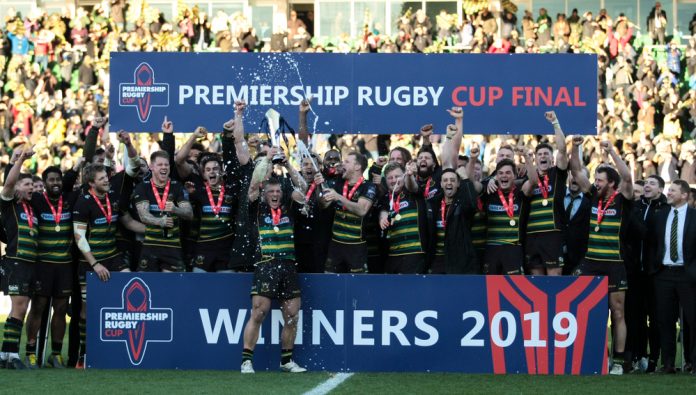 Premiership Rugby has introduced tighter regulations to the top flight of rugby union, in order to prevent clubs from breaching the salary cap.
An independent review headed by Lord Myers, a former government minister, will allow a disciplinary panel to issue penalties to clubs which are found to be overspending on players and wages.
The new measures will give Premiership Rugby the power to not only dock a club up to 50 points, but relegate and strip clubs of silverware, and take back any prize money.
For instance, in November 2019 the Saracens were fined £5.36 million and deducted 35 points for breaking the rules which saw them relegated to the Championship, but the governing body were not able take away the two titles they won during that period.
Premiership Rugby's Salary Cap Director, Andrew Rogers, justified the stricter regulations: "There is a real emphasis on transparency of reporting and open dialogue. There are sanctions in place for non co-operation.
"We have always understood that as a regulatory body there are certain limitations and people may choose to step outside the sporting regulatory framework with a little less concern than they would if they were stepping outside of the law."
Top flight clubs will have to submit at least 50% of players' tax returns and bank statements for review as part of the 'forensic' yearly audit.
Moreover, the governing body will also have access to club officials' methods of communication, including emails, texts and WhatsApp exchanges, to police the measures.
Roger continued: "This is a far more forensic audit including reviewing of emails of club officials, text messages, WhatsApp messages of club officials and reviewing at least 50 per cent of all players' tax returns, bank statements plus any further areas I feel are necessary to look into. That is a real enhancement. The ability to look at player tax returns is a massive piece.
"Tax returns are key in making sure players complete those properly and give us extra enhanced oversight of what is going on in the salary cap."