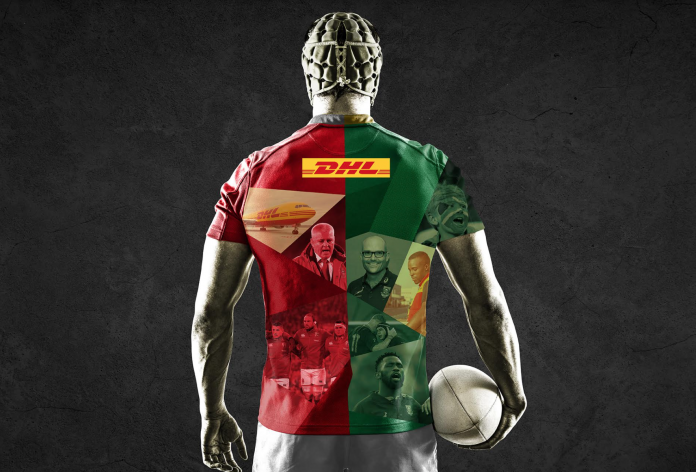 The British and Irish Lions has renewed its sponsorship agreement with DHL Express for the rugby union team's tour of South Africa.
Along with acting as the team's official logistics partner of the tour, both the Lions and its South African opponents, the Springboks, will sport the DHL logo on the back of their jerseys.
The team, which is made up of players from England, Ireland, Scotland and Wales, has been linked with DHL since 2005, with the firm sponsoring the Lions' last two tours, including Australia in 2013 and New Zealand in 2017.
Ben Calveley, Managing Director of the British and Irish Lions, said: "Since our partnership first began in 2005, DHL have been an integral part of our team so we are delighted they will be supporting us once again.
"DHL plays an important role in ensuring the safe delivery of our kit and equipment so that the squad is given the best possible chance of success. We look forward to working with them as our planning for next year's Tour continues."
The tour, which will be known as the Castle Lager Lions Series after the beer brand agreed a title sponsorship deal with the Lions and South Africa Rugby in November, begins in Cape Town on 3 July and will conclude in August 2021.
The Lions will come up against reigning champions South Africa in three key Test matches between 24 July and 7 August.
Jurie Roux, CEO, South Africa Rugby, stated: "DHL is a brand that is synonymous with delivering excellence so today marks the partnership of two teams who strive to be the best. DHL have consistently been a supporter of rugby here in South Africa, so we are delighted to have their expertise behind us as we bid to defend our turf against the Lions."
The deal marks the express and logistic company's expansion into rugby union, having already cemented partnerships with the Rugby World Cup, World Rugby Sevens Series, DHL Stormers in South Africa, Ireland Rugby and Harlequins in England.
"Rugby represents many important values such as teamwork, passion, speed and respect, all of which are core qualities which resonate very strongly with our DHL brand values," John Pearson, Chief Executive of DHL Express, added.
"I am delighted to be continuing our partnership with The British and Irish Lions Tour next year and thrilled to be adding the Springboks as a partner, further building on our global ties with rugby."