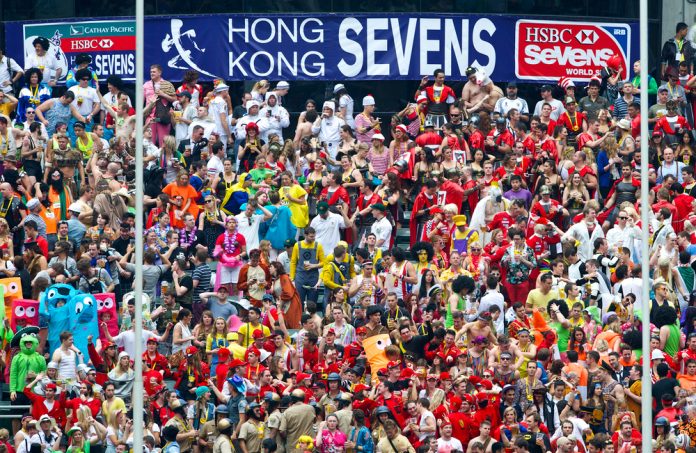 The 2021 Cathay Pacific HSBC Hong Kong Sevens tournament has been postponed by the Hong Kong Rugby Union (HKRU) and World Rugby.
The rugby festival, which contributes around $400 million to the Hong Kong economy on a yearly basis according to the South China Morning Post, has been moved from 2-4 April to 5-7 November 2021.
With Hong Kong struggling to contain the coronavirus, the two governing bodies opted to reschedule the competition until it is safe to go ahead. Moreover, half of the tournament's spectatorship travel from overseas to watch the sport and with strict travel restrictions and quarantine measures in place, allowing fixtures to go ahead could unnecessarily put lives at risk.
The government has already been forced to cancel the annual New Year and Lunar New Year firework displays after Hong Kong was hit by a fourth wave of COVID-19.
Robbie McRobbie, Chief Executive of the HKRU, remarked: "We are disappointed at not being able to proceed with our detailed operational planning for April, but will press ahead with planning for November, when we hope that global vaccination efforts may support the easing of travel quarantines and local gathering restrictions, and enable us to host the type of Sevens to which fans the world over are accustomed."
Last year, the Hong Kong Sevens pocketed $116 million from corporate box revenue and a further $55 million in ticketing income. It will be the first time in the tournament's 45-year history that it has been staged in wintertime instead of spring.
In June, World Rugby called off all remaining fixtures in its 2019/20 series, including rugby union's visit to Hong Kong, citing ongoing restrictions as a result of the global COVID-19 crisis, and the pandemic is still causing problems for the sport.