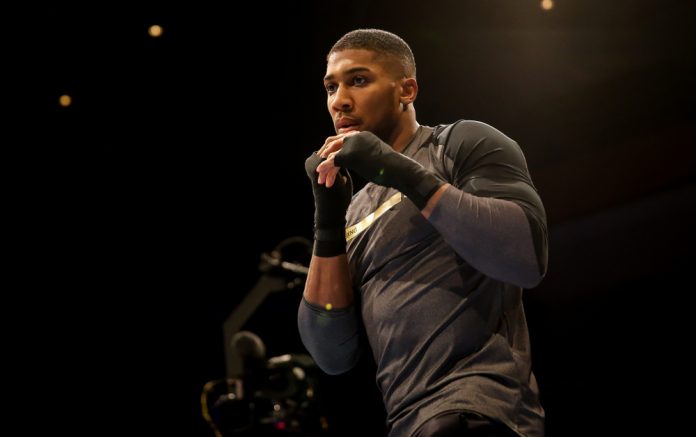 World heavyweight champion Anthony Joshua OBE has provided 'substantial financial backing' to amateur boxing federations and clubs across England, Scotland and Wales.
The Olympic gold medallist's significant donation will be shared out among clubs in need of financial support, having been forced to temporarily close down as a result of the COVID-19 pandemic, via the respective federations, and funds will be ring-fenced for clubs only.
"Boxing helped shaped me, both physically and mentally. It is no secret that without boxing and the family created around my amateur gym, my life could have been very different," Joshua explained. "The sport has given me a lot and I want to help highlight the issues affecting grassroots clubs and do what I can to keep the lights on for those most in need.
"I am not using this as an opportunity to criticise the government for its lack of funding towards boxing, these are unprecedented times, however I would like to use my platform to respectfully ask them to rethink their stance. Without support we will lose community hubs and potentially the stars of tomorrow."
Joshua first took up the sport in 2007, joining local club Finchley ABC. He claimed the IBF heavyweight title nine years later in 2016, beating American Charles Martin in two rounds at the London O2 Arena. The 31-year-old has provided financial assistance to his amateur gym in Barnet, North London, and installed new training kit in the facility.
Sports equipment manufacturer and one of Joshua's partners, Under Armour, has also pledged to match the boxer's financial contribution in products.
Gethin Jenkins, Chairman of England Boxing, added: "We are delighted to receive and we thank Anthony for this much needed financial support and for drawing attention to the role and support the clubs offer in their local communities and with it the need for greater government support to grass root boxing clubs.
"This is all the more so, given that 40% of our clubs operate in the highest 20% of marginalised areas in the country. We will announce how clubs can access this funding in the coming days and we know it will be gratefully received by the membership so thanks once again for this vital support."