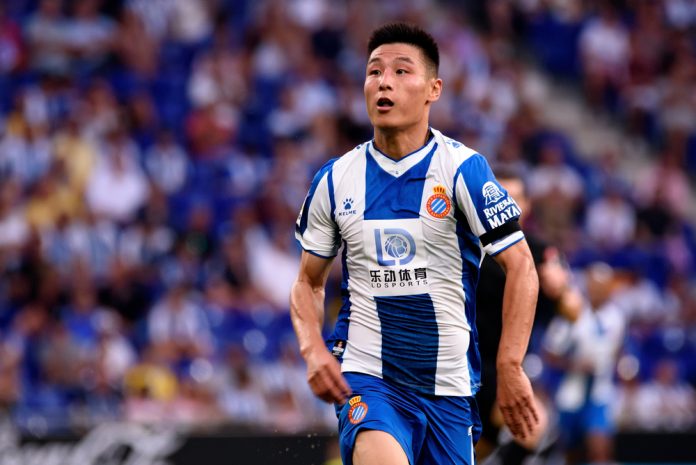 Telecommunications company China Mobile has agreed a non-exclusive media rights deal with La Liga which runs until 2022/23.
Under the terms of the contract, China Mobile will carry the top flight La Liga Santander, along with all fixtures featuring second tier team Espanyol, which Chinese international Wu Lei currently plays for. 
Games will be aired on China Mobile's streaming platform Migu, with the deal said to cover IPTV rights for China Mobile's network of IPTV platforms which it operates in the country.
The deal, which was brokered by the Spanish Football Commercial and Marketing Company (SFCM), also includes other content and marketing activities, according to SportsMoney.cn. The SFCM was jointly founded last May by La Liga, Mediapro and DDCM-owned Super Sports Media.
The Spanish governing body already has deals in place with various streaming services, having agreed a deal with iQiyi Sports for the 2019/20 season which was recently extended until 2028/29.
The media company's ever-growing presence in Spanish football was boosted last year when iQiyi linked with Barcelona in September to develop it's Chinese channel.
China Mobile, on the other hand, has elevated its portfolio of late with the additions of the Asian Football Confederation (AFC) and the Chinese Basketball Association (CBA) League.