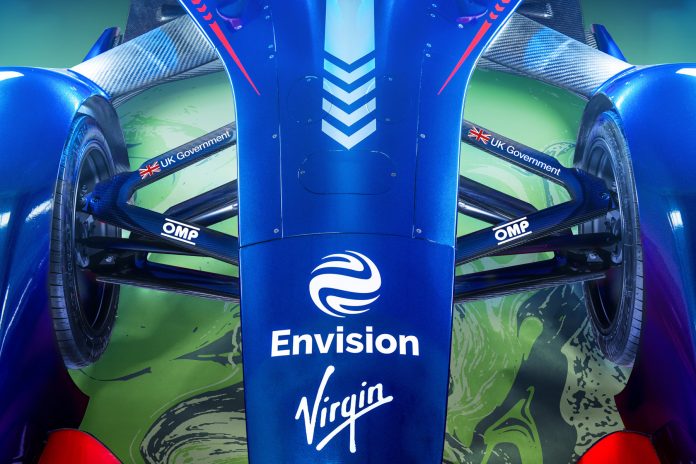 Formula E team Envision Virgin Racing, the only carbon neutral team competing in the race series, has made a commitment to combating climate change through a partnership with COP26's 'Together for Our Planet' campaign.
The Silverstone-based team, which has two fully-electric cars in its ranks that will lead the campaign, will work with the UK government in the run up to COP26's Glasgow-based Climate Change Conference in November, hosted in partnership with Italy.
Envision Virgin Racing will encourage acceleration to zero emission vehicles for all road users throughout the season which kicks off next month in Diriyah and concludes in London later this year.  
We're excited to announce that we're joining forces with @COP26 Together For Our Planet. ??

We support global action against climate change and will work with the UK government in the run up to the UN Climate Change Conference in November. #RaceAgainstClimateChange

(1/2) pic.twitter.com/WJAkW8VxsE

— Envision Virgin Racing (@EnvisionVirgin) January 14, 2021
Envision Virgin Racing's Managing Director, Sylvain Filippi, remarked: "Envision Virgin Racing, Formula E and the UK Government are all at the forefront of the EV revolution, especially with so many personnel, vehicles and infrastructure based and built right here in the UK.
"As such, we are honoured to be joining forces with what is the most important climate event of the year and playing a pivotal role in encouraging motorists to make the switch and, more importantly, tackle climate change before it is too late. 
"Through the exciting platform of motorsport, we're able to showcase the true potential of electric vehicles as we compete in cities across the globe, developing innovative technology that will filter from the track to the road and accelerating the adoption of EVs." 
The racing team, which is owned by greentech company Envision Group, will collaborate with COP26 on various key initiatives, under the team's 'Race Against Climate Change' programme.
The two parties will launch a series of digital events and a children's competition to design an environmentally inspired race suit to be worn by the team's drivers.
"I am delighted Envision Virgin Racing are taking the Together for Our Planet campaign 'on tour' and inspiring people around the world to take urgent climate action ahead of COP26," Alok Sharma, COP26 President Designate, added.
"We know that electric vehicles are greener, cleaner, and better for the planet. To meet the targets of the Paris Climate Agreement, we need to clean up the air we breathe by doubling the pace of transition to zero emission vehicles."