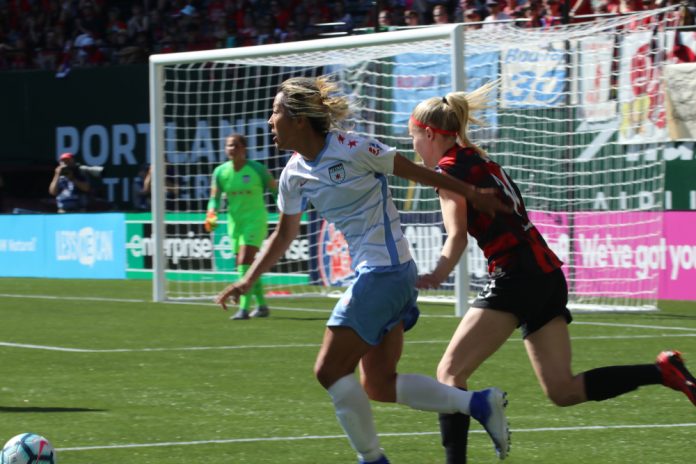 The National Women's Soccer League (NWSL) has announced the end of its partnership with the United States Soccer Federation (USSF) at its ninth annual conference.
Commissioner, Lisa Baird, dissolved the 10-year partnership, which oversaw major changes in the American women's game such as allocated players whose salaries are paid by the US women's national team.
Baird stated "Like everything in the last year, our 2021 draft won't be traditional in the sense of everybody in one place, but we're innovating and we're using, utilizing technology to replicate the mechanics as much as possible while ensuring we remain smart and safe.
"On behalf of my owners, we want to thank US Soccer for those first 10 years, but they are no longer the manager. 
"That is not an official relationship. We have entered a new chapter of our relationship with US Soccer. I am in continual contact with the US Soccer CEO Will Wilson and with US women's national team general manager Kate Markgraf because we have a mutual interest in building the best women's soccer league in the world. That's what this new partnership will be about."
In addition to announcing its independence from the USSF, the NWSL has also unveiled expansion plans for the 2022 season.
Angel City FC is set to become the new women's soccer franchise in Los Angeles, whilst Sacramento is also set to gain a team, following the planned introduction of Racing Louisville in 2021.
Soccer has become an increasingly popular sport in Sacramento over the past decade, demonstrated by the introduction of Sacramento Republic to the men's Major League Soccer tournament in 2012.
Sacramento mayor, Darrell Steinberg, remarked on Twitter: "The announcement today that Sacramento will be the next National Women's Soccer League city shows how we are poised to emerge from the pandemic more vibrant than ever, with a new stadium where generations of fans can make memories and draw inspiration."