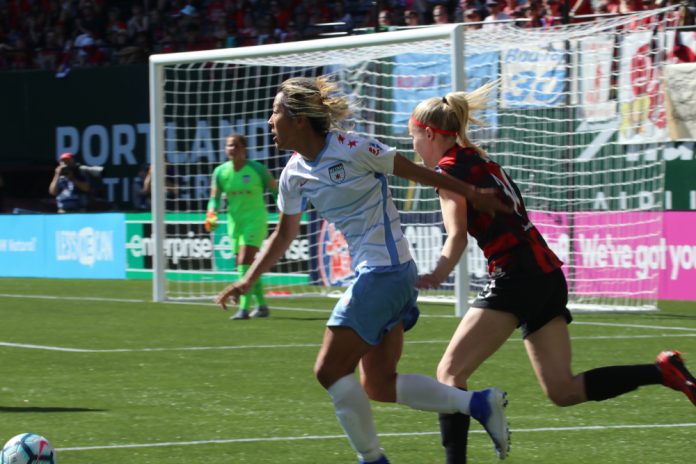 A new exhibition competition featuring women's football clubs across Europe and the US, called the International Women's Cup, will pilot later this year.
The tournament will commence on 18 August at the Lynn Family Stadium in Louisville, Kentucky. National Women's Soccer League (NWSL) teams Racing Louisville FC and the Chicago Red Stars will face off against two European clubs, which are yet to be confirmed.
Hosts Racing Louisville's season ticket holders will receive first refusal on tickets to the competition's debut match.
Real Madrid, FC Barcelona, Atletico Madrid, AC Milan, Manchester City, and Arsenal have all been invited to participate in the tournament, which has been described as a 'financial opportunity' for leagues and teams by Chicago Red Stars' owner Arnim Whisler, when talking to the Chicago Sun-Times.
IWC President, Jaime Phillips, commented: "We are very excited to bring IWC to Louisville, as we believe it will become an epicenter of women's soccer for years to come. We can't imagine a better place to showcase the best talent in the game today while building a healthy rivalry between US teams and their competitors from around the globe."
Sports production companies Onside Entertainment and FXE Futbol will organise the event, which could rival the Women's International Champions Cup.
The two tournaments could potentially clash, with the Women's ICC traditionally taking place in the summer. However, details of the 2021 edition of the competition have not yet been released.