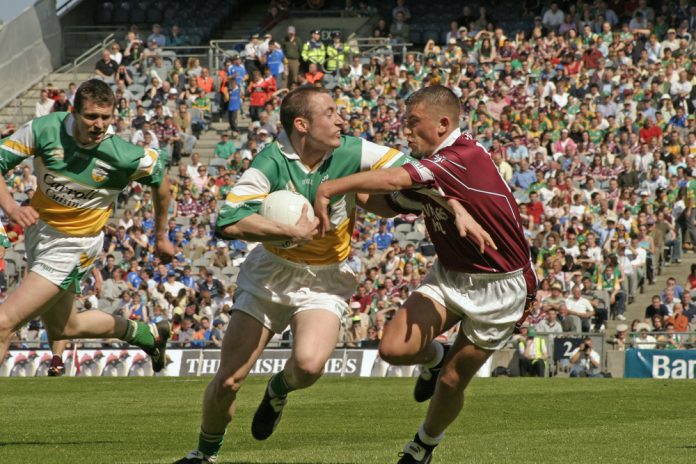 Marketing and sponsorship agency Onside has published its annual report into the Irish sponsorship industry, highlighting key players and predicting growth for 2021.
Findings from the survey show that Six Nations sponsor Guinness was the most admired among the Irish public, whilst Vodafone's partnership with the Irish Rugby Football Union (IRFU) was voted the best sponsorship by industry figures for the second year running.
Individual athletes mentioned in the report include undisputed lightweight women's boxing champion Katie Taylor, who extended her lead at the top of the list of the most marketable sports personalities by 18%.
CEO and Founder of Onside, John Trainor, noted that 'Paralympic hopeful Ellen Keane and boxer Kellie Harrington also contributed to the growing numbers of female talent making up this year's Top 10 ambassadorial prospects'.
He continued: "The public will be closely watching for the sponsors that are committed to backing their favourite sport, entertainment or cause-related platforms as they look to get back on their feet."
The Irish sponsorship industry suffered a 24% decline in 2020, translating to a €54 million drop from €170 million, with seven out of 10 Irish sponsors decreasing their investment.
Of these sponsors, 91% attributed the industry's decline to the 'COVID effect', further demonstrated by the fact that only 16% of firms initially intended to decrease their investment at the start of 2020.
However, Onside's report has shown that optimism has remained steady despite the lingering economic difficulties of the pandemic, as well as the uncertainty surrounding the UK's exit from the European Union, particularly regarding the free movement of sports and entertainment products and people.
63% of industry figures in Ireland expect sponsorship fees to decrease this year following the return of fans to stadiums, arenas and race tracks, and it is hoped that the lifting of the spectator ban will ease the financial pressures pushing down on the sector.
A further three in four sponsorship firms believe that the sports industry will recover from the financial impact of COVID-19 within two years, compared with two in three live entertainment sector figures.
In addition, Onside has made a 7% growth prediction for the country's sponsorship industry, which will provide a much-needed boost to industry operators.
"Given the events of 2020, the sponsorship industry is showing good resilience, and the flexibility that rights holders and brands have shown in the past 12 months bodes well for a market recovery," remarked Trainor.
"While six in ten sponsors have already entered difficult negotiations with their partners on how to account for the impact of COVID on their agreements, the overall ratings of the organisations that they sponsor is the highest on record."
Onside has numerous partnerships with both sporting and non-sporting bodies in Ireland, including the IRFU, the Gaelic Games Association (GAA), Leinster Rugby, Vodafone, Diageo and former English Premiership Rugby sponsors Aviva.