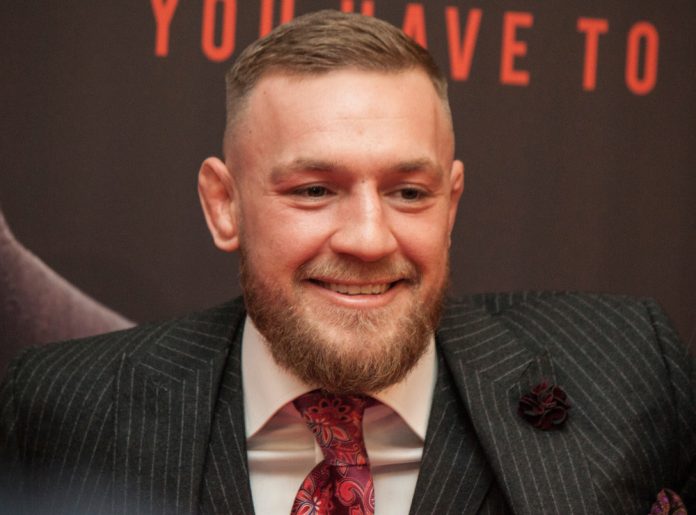 Conor McGregor's return from retirement at UFC 257 at the weekend garnered 22.7 million engagements, according to new statistics released by Nielsen Sports.
Although the Irishman was knocked out by Dustin Poirier for the first time in his career in the mixed martial arts  bout, McGregor saw his social profiles grow by 439,000 new followers, with the majority of them coming from Instagram (increasing by 311,092). 
However, this figure was dwarfed by McGregor's engagement in the run up to his fight with Donald Cerrone at UFC 246 in January 2020, during which he drew in 1.4 million new followers.
Moreover, engagement was weighed ten times in McGregor's favour, generating more online discussions than Poirier. The former was mentioned 76,000 times during fight week and 49,000 times during the UFC event.
Spencer Nolan, Managing Director, UK at Nielsen Sports, explained: "Conor McGregor has once again shown that his popularity on social media continues to remain at unprecedented levels, despite spending a year out of action.
"Online conversation centred on the fact that McGregor lost, and not that Poirier won. This tells us that win or lose, he remains a pivotal character that has transcended an entire sport. Using Nielsen Sport's bespoke social analytics tools allows us to drive real insight in this area."
However, although Poirier fell behind McGregor in the engagement race, he still gained 520,000 new followers, exceeding Cerrone, who only grew his profile by 341,000 as McGregor's opponent.
On the other hand, the UFC itself trumped both individual athletes, garnering 43 million in engagements and close to 100,000 mentions during fight week.
Nielsen also revealed that there is a demand for a rematch between McGregor and his Russian rival Khabib Nurmagomedov – the two MMA fighters with the largest followings across the sport. In just three days, the sports analytics company examined 12,000 discussions mentioning both fighters simultaneously.
"Analysing the conversation across social media during fight week in more detail, it's clear there is a demand from fans to see a rematch between McGregor and Nurmagomdov," Nolan continued.
"Driven by Khabib's presence in the UFC's own channel content during fight week, we can see that conversation was rife regarding the promotion's two biggest assets meeting again. Here is another example of how rights holders can work effectively to leverage their athlete's following and create key moments for key athletes around their sport as well as the opportunity to potentially amplify a brand's messaging."  
In spite of the obvious demand for the fight, it appears unlikely that a rematch between McGregor and the formidable Russian will come to fruition, given Khabib's likely retirement and the Irishman's potentially long road back to title contention after a tough defeat last weekend.