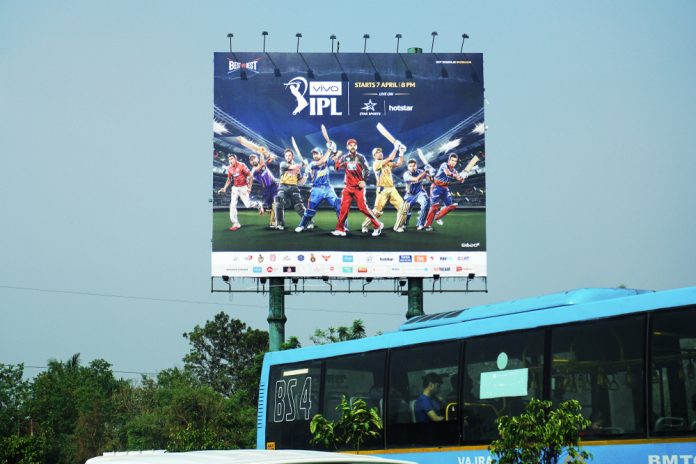 The title sponsor of the Indian Premier League (IPL), Vivo, is looking to prematurely end its contract with the T20 cricket tournament, according to several reports.
The Chinese smartphone manufacturer is prepared to walk away from the biggest contract in the history of Indian sports two seasons early.
Last year, Dream11 replaced Vivo as the title sponsor of the IPL at a cut price after the latter withdrew from the league due to the COVID-19 pandemic, as well as rising political tensions between China and India after 20 Indian soldiers were killed in a military clash at the India-China border.
Vivo's five-year agreement, which is said to be worth around $60 million, is due to expire in 2022. The Board of Control for Cricket in India (BCCI) reaffirmed its commitment to the suspended deal with Vivo, suggesting that the brand could see out the remainder of the contract.
An unnamed BCCI official told the Press Trust of India: "It's almost final that Vivo will exit the IPL title sponsorship deal by mutual consent with the board. It was suspended for the 2020 edition. However, there is a clause that allows them to transfer their pending liabilities as one-time title sponsors. If [the] board agrees on principle, it can happen."
Indian magazine Outlook has reported that fantasy gaming platform Dream11 and online education platform Unacademy are the frontrunners to take over the deal, should it be terminated by Vivo and the BCCI.
Vivo took over the title sponsorship from Pepsi in 2015 in a deal which saw the competition renamed as the Vivo Indian Premier League.
In March 2019, Dream11 began sponsoring the IPL as the league's official fantasy game. However, the partnership was criticised by the UK Gambling Commission (UKGC), which argued that the contract could be construed as gambling, with fantasy sports prohibited in five states at the time.