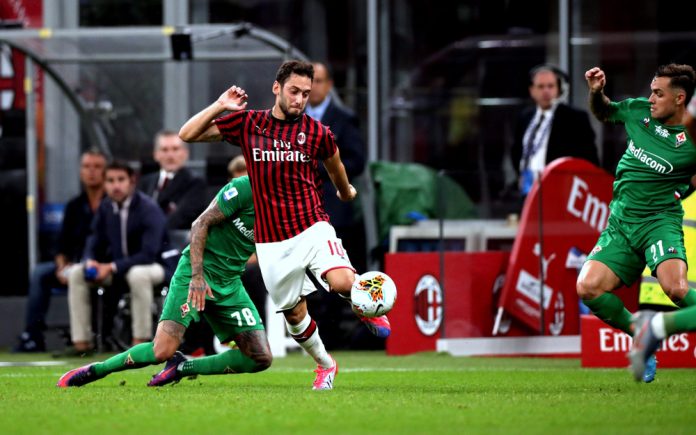 Sky Italia has expressed concerns over Lega Serie A's potential agreement with DAZN in a letter penned to the Italian football governing body, suggesting that the media rights deal could 'generate competition issues'.
In the latest twist in the broadcasting rights saga, Sky raised an issue with the digital streaming service's bid for the domestic rights to the Italian top flight, after the contents of the letter were leaked to Italian press.
Clubs are scheduled to meet today to vote to award the rights, with Sky and DAZN battling it out for the domestic package.
Earlier this week, Telecom Italia (TIM) said that it would back DAZN's bid by covering 40% of the proposed investment fee, despite not taking part in the tender process itself. However, Sky has argued that this arrangement would 'restrict access to football' and 'damages the value of Serie A'.
According to Italian news agency Ansa, Sky Italia's Chief Executive, Maximo Ibarra, wrote in the letter that 'such a preferential distribution agreement could therefore generate potential competitive and compatibility issues with the Melandri Law'.
It added that the letter said TIM would 'benefit from preferential treatment in the distribution of DAZN' despite already being incumbent in the market.
DAZN released a statement in response which read: "First of all, it is stressed that the possible acquisition by DAZN of the Serie A TV rights for the next three seasons would represent an important opportunity for the expansion of the pay-TV market, and would also be an opportunity to accelerate the process of digitisation and modernisation of the whole country.
"DAZN contents would continue to be enjoyed, as is already the case today, through the broadband services of all telephone operators and devices available in Italy. DAZN, like Netflix, Amazon and Disney+, in fact represents the future of distribution and fruition of video contents that consumers can experience in absolute freedom and comfort."