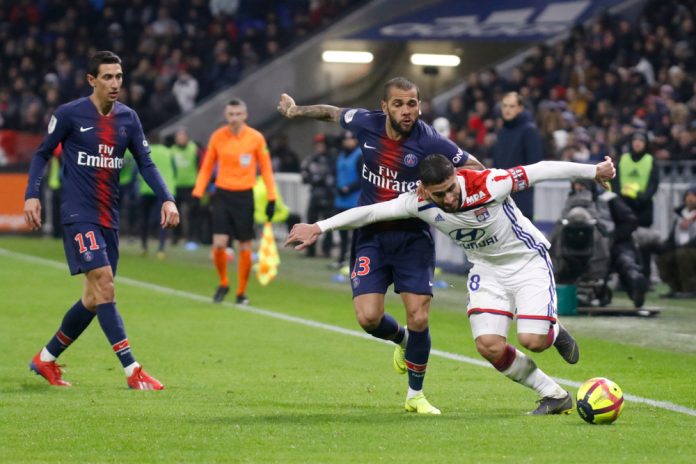 The French Ligue 1 will reduce the number of teams competing in the country's top division from 20 to 18 clubs from the 2023/24 season onwards.
More than 97% of votes in favour of the reforms were received at a general assembly meeting on Thursday when the Professional Football League (LFP) convened to discuss the shrinking of the football competition.
In order to reduce the number of teams, four clubs will be relegated from Ligue 1 at the end of the 2022/23 campaign, with just two clubs promoted from the second-tier Ligue 2.
The French top-flight, which originally comprises 20 clubs, first adopted the 18-team model during the 2002/03 season, with the current system seeing the two clubs that finish bottom relegated and a relegation play-off for the team sitting third from bottom.
By the end of the 2023/24 season, promotion and relegation will revert to the original model, whereby two teams are relegated from Ligue 1, two teams win promotion from Ligue 2, along with a play-off between 18th place in Ligue 1 and the side sitting third in Ligue 1 to determine who will compete in the top-tier the following term.
Vincent Labrune, President of the LFP, said of the changes in a statement: "It's a very good decision which shows the unity of the players in French football. Above all, it makes it possible to create the conditions for an ambitious reform plan for the future."
However, the future of the Ligue 1 broadcast arrangement is still up in the air after the meeting failed to agree on a strategy for next season.
According L'Équipe, LFP chairmen were not satisfied with the proposals tabled, with the creation of a dedicated channel jointly financed by pay-television broadcasters beIN Sports and Canal Plus until the end of the 2023/24 season, appearing to be the most favourable route forward for the league.
It is proposed that the channel would show all Ligue 1 fixtures per match week not picked up by Canal Plus, along with all matches from Ligue 2.
Earlier in February, the LFP confirmed that it had received offers from 'three major international groups' – Amazon, Discovery and DAZN – for the right to broadcast the two tournaments. However, none of the bidders met the LFP's asking price for the media rights.