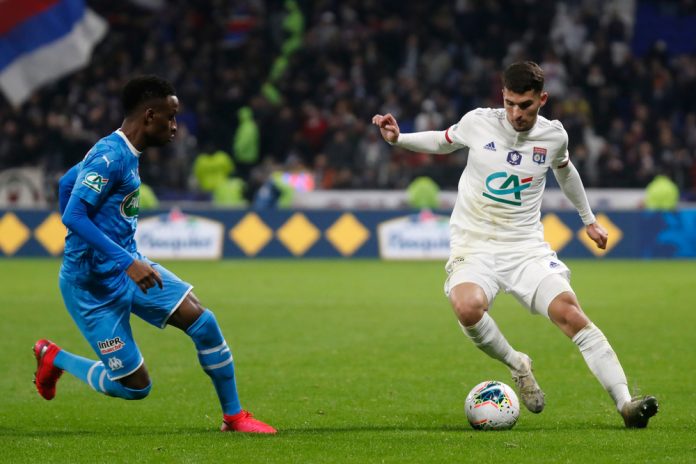 Amazon and DAZN's bids to win media rights to Ligue 1 and Ligue 2 divisions have failed as the process continues amid a financial crisis in French football.
Although L'Equipe reported that Jean-Michel Roussier, Managing Editor of MediaPro, has made a bid on behalf of his company for LIgue 1 and 2 rights, Discovery's application was also unsuccessful, whilst the bids of beIN Sports and Canal+ have been withdrawn by the firms.
A statement from the Professional Football League (LFP) revealed that offers had been received from 'three major international groups: Amazon, Discovery and DAZN' for the right to broadcast the two tournaments.
In a statement the LFP said it had received offers from 'three major international groups: Amazon, Discovery and DAZN' for a contract.
Furthermore, none of the bidders met the LFP's asking price for the media rights. The failure to find a solution to the ongoing broadcasting problem means this weekend's fixture between Paris Saint-German and Olympique de Marseille – arguably the biggest fixture in French football – could not be televised.
The current crisis in French football broadcasting began after Barcelona-based MediaPro failed to pay fee instalments for its €815 million contract with the LFP, resulting in the contracts termination and the launching of another tendering process.
This was followed by the Canal+ President Maxime Saada's decision to hand back his own company's media rights, which were being sublicensed from beIN Media, arguing that French football would be best served by a pay-per-view system rather than a standard broadcasting one.
As a consequence, French football is facing a loss of up to €1.3 billion, estimated at around 65 million per team. Paris Saint-Germain and Marseille alone are expected to lose €300 million and €150 million respectively.
Meanwhile, Amazon's lack of success in France follows the firm dropping out of the bidding contest for the rights to Italy's Serie A.
This was due to the consumer giant's interest in a limited package mirroring its Premier League broadcasting agreements, which did not fit the model desired by Italy's football authorities. DAZN, however, is still engaged in the Italian bidding process, along with Sky.