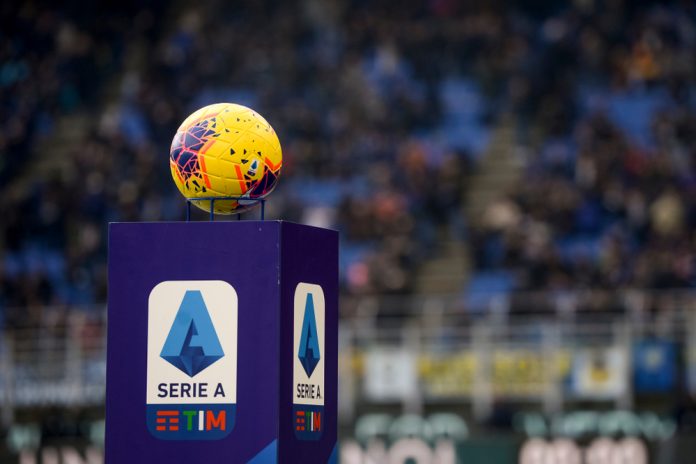 The Italian top-flight Lega Serie A has renewed its title sponsorship agreement with telecommunications giant Telecom Italia (TIM).
The latest extension to the long-running agreement, which was last renewed for a further three years in 2017, will take the alliance past the 25-year mark and keep the TIM name to the Italian top-tier until 2024.
Under the terms of the new three-year term, TIM will also continue to serve as the title sponsor for the eSerie A esports competition and the firm's TIMvision streaming platform has been designated as the title sponsor of the Primavera youth tournaments.
Although financial details of the deal have not been disclosed, TIM's previous agreement for the title sponsorship of the Serie A, which was due to expire at the end of the 2020/21 campaign, was worth an estimated €15 million per season.
In addition, TIM is looking to introduce new 5G innovations to enhance the experience for Serie A supporters, whilst the duo have also reaffirmed their commitment to tackling sports piracy.
TIM has recently pledged around €1 billion to DAZN's domestic rights bid, offering to cover 40% of the proposed investment fee for the sports streaming service and its Ultrabroadband coverage available in the country on the fixed network, the mobile network, Fixed Wireless Access (FWA) and satellite WiFi.
In return, the partnership will bring the platform's content to TIMvision for the next three years, with dedicated DAZN service offers reserved for TIM customers, including Serie A matches.
However, the country's communications regulator AGCOM opened an investigation into the distribution deal in April, with the aim of 'verifying the possible existence of distorting effects or positions that are in any case detrimental to pluralism'.
Rival broadcaster Sky Italia expressed concerns that the telecommunications company could 'benefit from preferential treatment in the distribution of DAZN, despite TIM being the incumbent operator with greater market strength in Italy'.