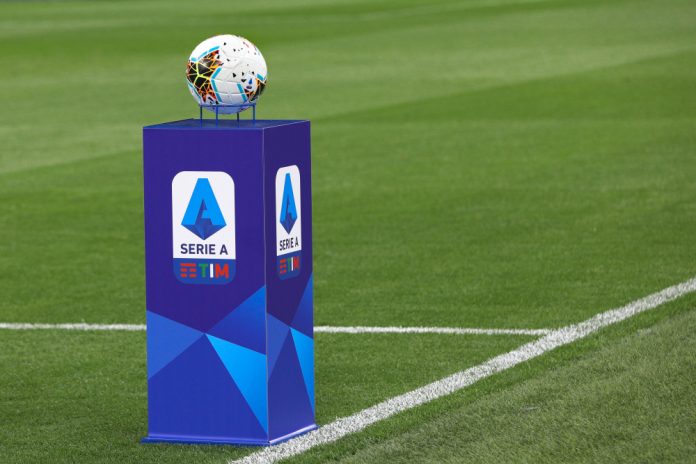 Italy's communications regulator AGCOM has opened an investigation into Telecom Italia (TIM) over its Serie A distribution deal with digital streaming service DAZN.
According to a statement released by the regulator, the probe will look into 'verifying the possible existence of distorting effects or positions that are in any case detrimental to pluralism'.
Last month, incumbent bidder DAZN was awarded the domestic rights package to the Italian top tier for the 2021 to 2024 cycle, following a drawn-out battle with pay-television broadcaster Sky Italia.
Under the terms of the agreement, TIM will cover 40% of the proposed investment fee whilst offering DAZN its Ultrabroadband coverage available in the country on the fixed network, the mobile network, Fixed Wireless Access (FWA) and satellite WiFi, as the streaming service moves Serie A coverage over to internet streaming from satellite television.
In return, the partnership will bring DAZN's content to TIMVISION for the next three years, with dedicated DAZN service offers reserved for TIM customers, including Serie A matches.
However, Sky raised concerns that TIM could 'benefit from preferential treatment in the distribution of DAZN, despite TIM being the incumbent operator with greater market strength in Italy, in particular in the broadband segment'.
In a letter published by the Ansa news agency, Maximo Ibarra, Sky Italia's Chief Executive, warned that 'such a preferential distribution agreement could therefore generate potential competitive and compatibility issues with the Melandri Law'.
Meanwhile, according to reports by Italian newspaper Milano Finanza, DAZN has also reached an agreement with media group Cairo Communication to allay fears about the country's compatibility with a streaming service due to its inconsistent internet connectivity.
Said to be worth around €3 million, the deal will allow for the creation of two pay-TV channels on the company's – which was founded by Torino President, Urbano Cairo – national DTT multiplex.