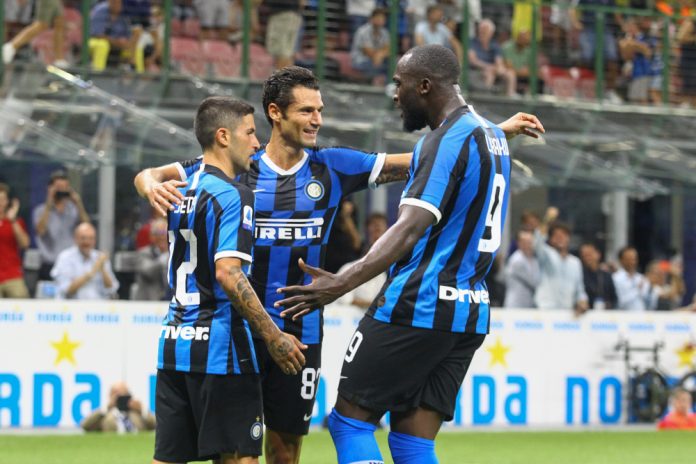 DAZN is in the process of looking into a 'backup solution' for digital terrestrial coverage of the Serie A, after clubs raised concerns about the compatibility of an exclusive streaming agreement and the country's inconsistent internet connectivity.
On Friday, DAZN completed a deal for the domestic broadcast rights to the Italian top tier for the 2021 to 2024 cycle. The digital streaming service acquired the rights to screen seven exclusive games per match week and co-exclusive rights to three further fixtures for €840 million, seeing off competition from incumbent broadcaster Sky Italia.
However, DAZN's Chief Customer and Innovation Officer, Veronica Diquattro, told Italian newspaper Il Sole 24 Ore that it is 'aware that there is an issue of areas with (internet) difficulties'. 
She continued: "But we are confident that our offer will in fact accelerate the digitisation of the country, as was recently declared by the CEO of Lega Serie A, Luigi De Siervo. However, in order to serve all our customers, even in areas with some coverage difficulties, we are working to ensure that we have a backup solution specifically for these cases, which will be digital terrestrial (television). In the absence of alternatives, offers of this type will be activated."
DAZN's bid received the backing of Telecom Italia (TIM), which offered to cover 40% of the proposed investment fee.
In the wake of the rights assignment, the telecommunications company has confirmed that the partnership will bring the streaming services' content to TIMVISION for the next three years, with dedicated DAZN service offers reserved for TIM customers, including Serie A matches.
In edging Sky to the coveted rights package, it was reported that Lega Serie A would hold discussions with the pay-television broadcaster over the non-exclusive rights to air three games per matchday.
However, Diquattro ruled out striking a new sublicensing deal with rivals Sky, insisting there 'are no conversations in progress' with the broadcaster's 'competitors'.
In July 2018, Sky negotiated a deal to allow its subscribers to have access to DAZN's coverage of three top flight Serie A matches per round, along with second tier Serie B fixtures via the Sky Q service.
Nonetheless, the DAZN employee appeared to insinuate that the streaming service will allow the agreement to expire at the end of the current rights cycle.
"When we launched the combined offer with Sky we did it to reach a type of audience accustomed to a linear approach and therefore essentially to ensure that the product and service were better known," Diquattro added.