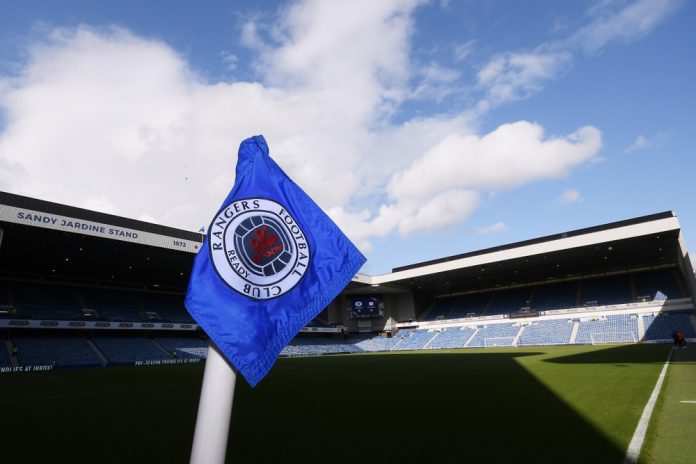 Rangers are at loggerheads with the Scottish Professional Football League (SPFL) over the division's title sponsorship with used car retailer Cinch, The Scottish Sun has reported.
The Scottish giants did not promote Cinch as Rangers ran out 3-0 winners against Livingston in the club's opening SPFL fixture of the 2021/22 season.
As part of the 'largest ever' headline sponsorship deal in the SPFL's history inked in June, clubs are required to display the car sales business' logo on players' shirt sleeves and on interview backdrops.
However, Rangers players did not wear Cinch branding on jerseys as they began their title defence, or select a 'Cinch Man of the Match', as required under the terms of the £8 million commercial arrangement.
SunSport added that Rangers and the SPFL have been engaged in discussions for some weeks regarding 'the fulfilment of rights obligations', after the club's Chairman, Douglas Park, who owns his own car dealership firm, highlighted concerns with the record contract which mean Rangers do not have to legally comply with the deal.
According to the UK newspaper, a Rangers spokesperson said the issue 'is not a matter for Rangers to comment upon', instead dismissing it as 'an SPFL matter'.
Rival top-flight Scottish clubs are also monitoring the situation closely, according to SunSport.
The news follows on from Rangers Managing Director, Stewart Robertson, criticising the league for failing to capitalise on the broadcast rights to the top-tier of Scottish football.
"​​There's several areas where the SPFL could be doing more and could be better," Robertson previously expressed.
"When you look at the television deal we've got in place with Sky – and Sky are fantastic partners, so no criticism of Sky whatsoever – we have undersold the product.
"We need to market Scottish football in a much better way than we do. The SPFL (Premiership) as a league is only getting £25m for 48 league games? How can we say that we've sold it well?"